The Scholastic Book Fair is almost here! Thursday, September 29th from 1:30-8:00pm in the Groton Elementary Library. If you can't make it, you can order online from September 29th- October 12th.
https://www.scholastic.com/bf/grotonareaelementaryschool
It's Book Fair Time! Visit our school's homepage to get the latest Book Fair news, shop our Online Fair, and more!
www.scholastic.com
Books make GREAT gifts!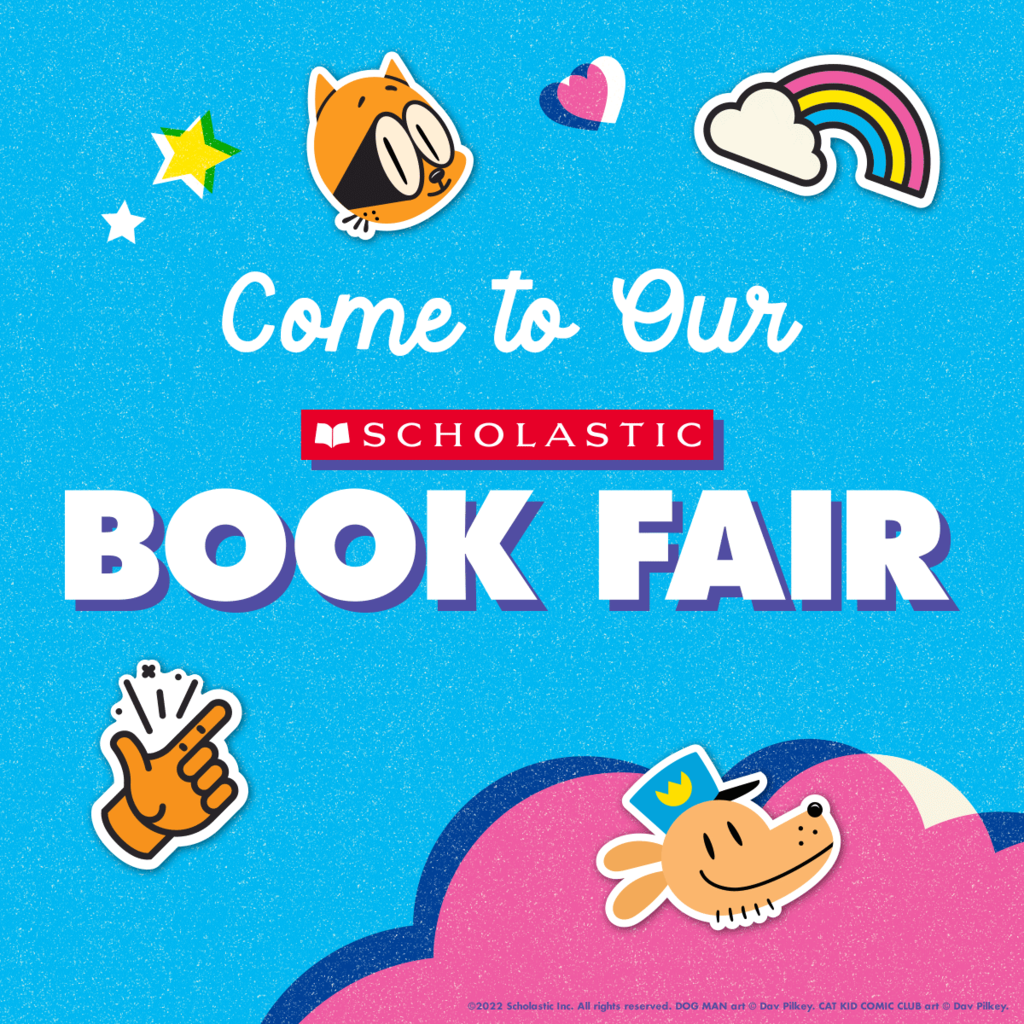 Preschool Developmental Screening is for children ages 3-4 who reside in the Groton Area School District. The child needs to be 3 years of age before the screening date/day. This screening is not required to enter Kindergarten. The screening consists of adaptive, personal/social, communicating/speaking, motor, and concepts skills. If you believe your child has difficulties in any of these areas please contact the school. If your child is already receiving services or enrolled at Groton Elementary School they will not need to be screened. If your child has already been screened but you have concerns please contact the elementary school. If you are new to the district and have a child under the age of 5, we also ask you to contact the elementary school. Screenings will be held on Friday, September 30 8:00-3:30. Information will be sent to families who have already been identified. Please contact Heidi Krueger at 605-397-2317 to schedule a screening time.

Mrs. Hendrickson and Mrs. Lone's 5th grade students had an awesome time at the James Valley Threshing Show today. A huge thank you to the community of Andover and all of the volunteers who helped make this event possible. See you in 2023!!!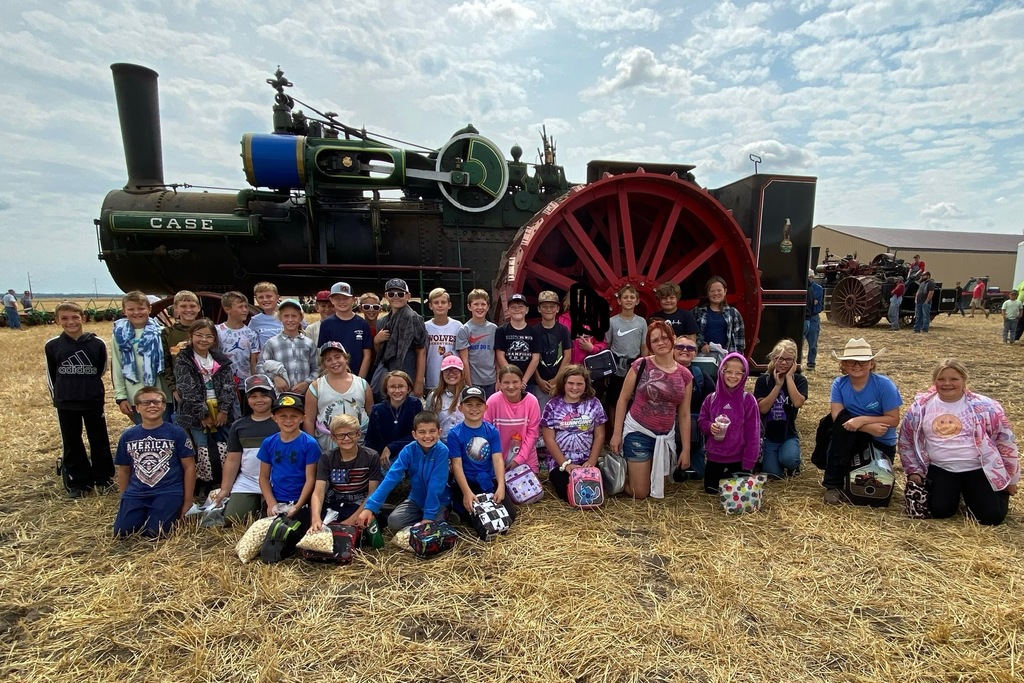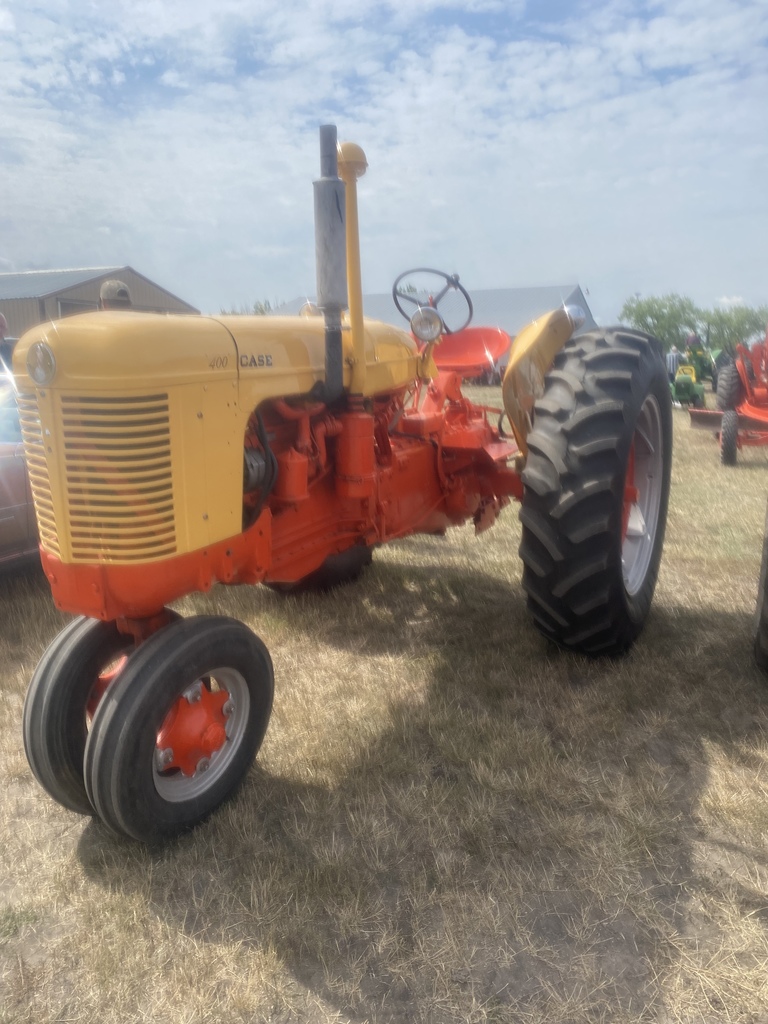 Groton Area Elementary School officially kicked off the 2022-2023 school year today. We are all extremely excited to have students back in the building.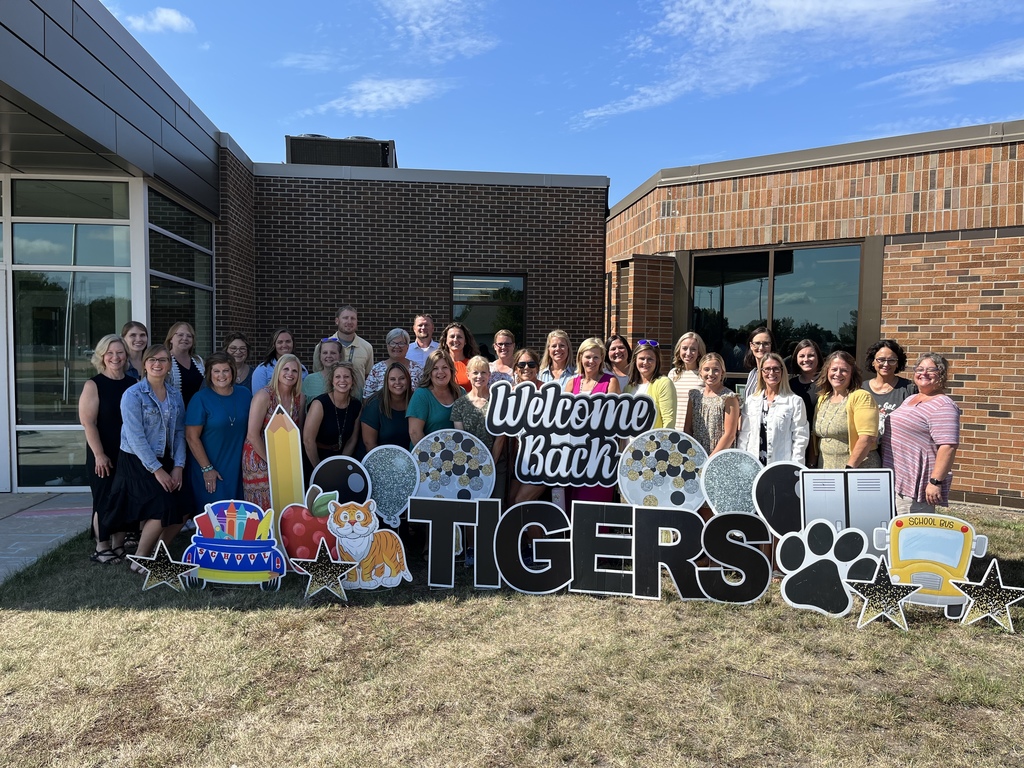 Attention Junior Kindergarten Students and Parents. There will be NO JK classes on Wednesday, August 24. Mrs. Ashley Brudvig will be holding an open house/meeting from 12:15-3:00. Letters will be sent out within the next day or two. If you have any questions please feel free to contact the school. Thank you!!

Thank you to all students who attended the Summer Library Storytimes. We enjoyed a weekly theme and activity and heard some great stories! Each week students signed up to win prizes and the following students were drawn from all names submitted each week. Prizes can be picked up in the Library when school starts. Congratulations to all the winners over the summer and keep on reading! Mrs. Groeblinghoff Prize Winners- Chloe Witchey Charlie Jacobsen Brielle Dunbar Jaeden Morehouse Ian Neu Zoey Ewalt Hazel Neu Sophia Gilchrist Taylor Fliehs Laycen Weig Lincoln Heilman Calvin Locken Avery Huber Jernie Weig Logan Osterman Nori Hinman Ellie Lassle Amelia Ewalt

Groton Area Tigers Boys Golf begins on Monday, August 8. Boys golfers in grades 7-12 should meet for the first practice at the Olive Grove Golf Course Clubhouse at 1:00 PM. Go Tigers!

There will be no summer library at Groton Area Elementary School on Tuesday, July 19.

Reminder tomorrow is the first day of the Groton summer strength and conditioning program. 11th and 12th graders report to the weight room at 7 AM, 10th and 9th graders report to the weight room at 8 AM and 7th and 8th graders report to the weight room at 9 AM. Each session will be one hour. Tomorrow is an instructional day only. Please make sure that you wear tennis shoes to the weight room. No money is required tomorrow he will pick up a waiver build out over the weekend and return it on Monday with the fee of $100 to join the program. If you have any questions please contact Coach Dolan

if you have any questions contact Coach Dolan at 605 824 4161. Special thanks to Justin Hanson for the flyer.

Good Morning. The elementary track and field day scheduled for Friday, May 13, has been canceled due to poor field/track conditions as well as the predicted forecast for additional rain this evening. We still plan to have our normal picnic style lunch. Please let your child's teacher know through class Dojo or email if you no longer plan to attend lunch. Thank you!

The girls golf invitational schedule to be played at Olive Grove GC on Monday, May 9 has been canceled due to the course being too wet for play.

Today's junior high track meet scheduled at Roncalli has been canceled.

The JH track meet scheduled for Monday, May 2 in Aberdeen has been moved to Ipswich and will begin at 4:00 PM.

Tomorrow's junior high track meet scheduled at Britton Hecla has been postponed.

Tuesday's varsity track meet at Britton Hecla has been canceled and will not be made up at a later date.

The varsity track meet scheduled for Tuesday, April 19 at Britton has been canceled.

The varsity track meet scheduled for today, 4/12/22, in Clear Lake has been canceled.

Tomorrow's junior high track meet scheduled at Milbank has been postponed, there are no further details at this time.

The Groton invitational track meet scheduled for Tuesday, April 12 has been canceled.