"At the beginning of the school year, the Elementary Student Council brainstormed ways they could serve students and staff this semester. One of their ideas was to help the kitchen staff serve lunch, do dishes, and wash tables for a day. So, on November 22, that's what they did! The student council did a great job helping and are hoping to do it again soon."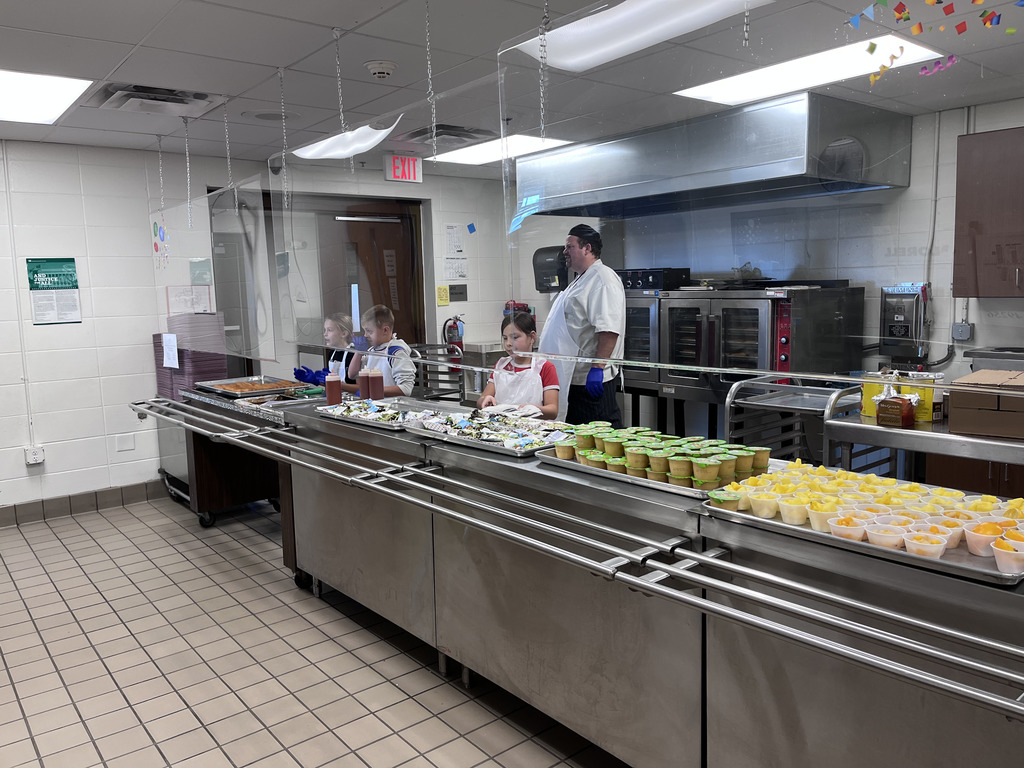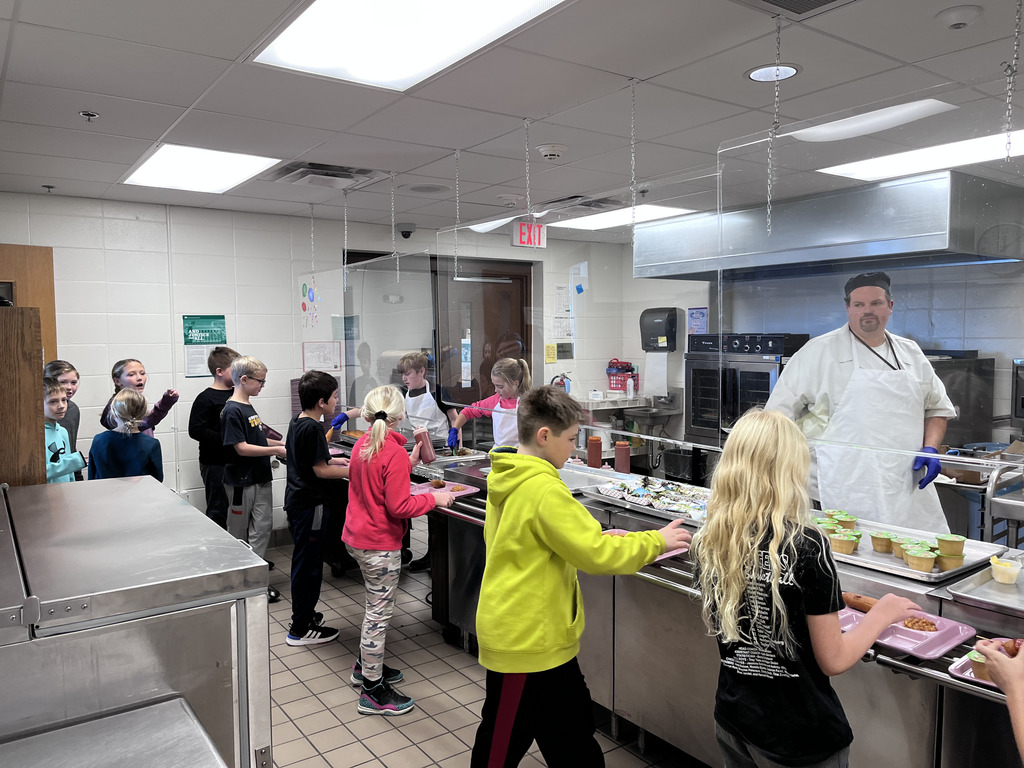 Please help us take care of one of our own! If this young man can't put a smile on your face...no one can!!!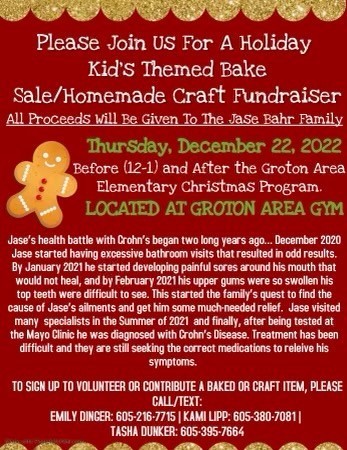 Welcome to The Snapper Report! This week's report is brought to you by Blake Pauli. Snappers weigh in for 11/30/22 was 38.29 grams. For the past week Snapper has grown 7.58 grams, his largest growth so far in a week. Snapper's tank consists of many rocks on the bottom and a rock cave in the corner. He has started to come out of his rock cave that he used to hide in and is becoming more used to people. Snapping turtles generally can live for up to 40 years and can be up to 150 pounds when they get older. In chemistry right now we are studying ions and how elements can gain and lose them.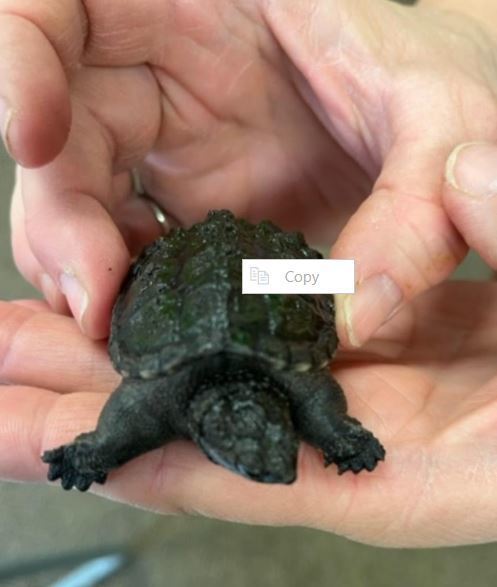 Welcome to The Snapper Report! This week's report is brought to you by Faith Traphagen. Snapper's weigh in for November 21st was 30.7 g. For the past week, Snapper has grown 1.25 g. Snapper is a common snapping turtle whose diet consists of mostly plants and insects. Did you know that these turtles have very powerful jaws with an average bite force of 209 N? Snapper is also very well taken care of as our classroom pet. Each day, we walk into the classroom, and everyone huddles around the turtle's tank to see if the turtle has any noticeable changes. Currently in our Chemistry I class, we are learning about the periodic table trends and how the properties of elements are arranged.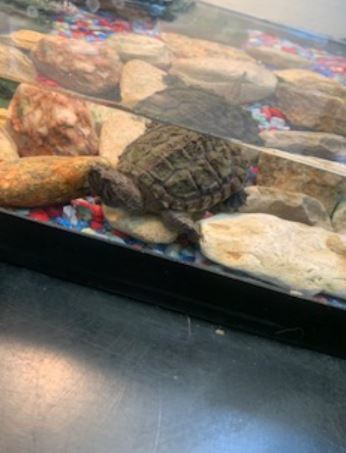 Due to the weather and road conditions, the Groton Area School District will be closed on Friday, November 11, 2022.

Due to the weather conditions, the Groton Area School District will be closed on Thursday, November 10, 2022. The Veteran's Day activities scheduled for Friday, November 11, including the Veterans Breakfast and the Veterans Day program will be postponed to Monday, November 14. A decision about classes for Friday will be made at a later time.

Last Thursday we celebrated Tommy Pigor's 60th birthday. Happy Birthday Tommy and thank you for everything you do for our school!!!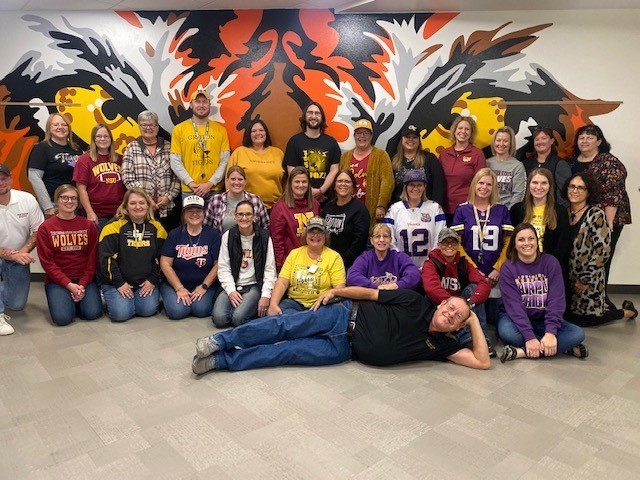 Just a friendly reminder for elementary students and families. Tomorrow, Friday, October 7, we will be attending the Marching Band Festival on main street in Groton. The festival begins at 10:00 AM and the current forecast is saying it will be 37 degrees. Please send your children with appropriate cold weather gear. Thank you very much!!!

I had a great time giving a tour to the class of 1982 at the elementary school today. Thank you so much for coming over!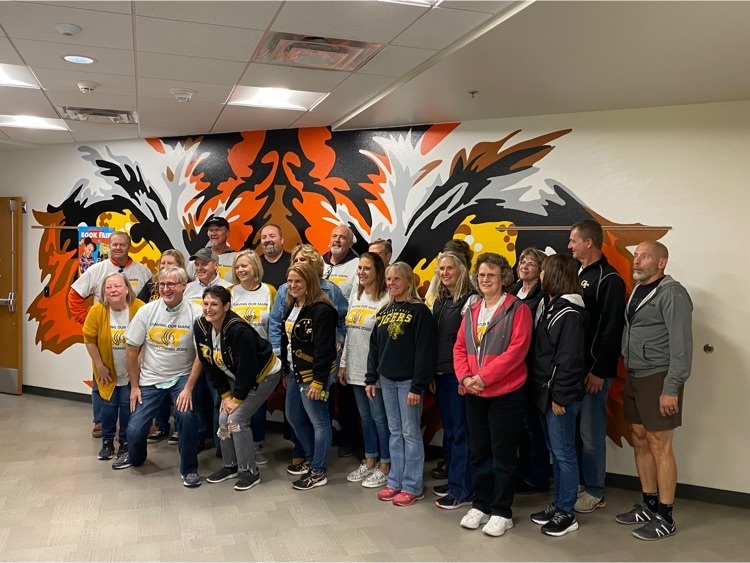 Today's Homecoming Lunch Schedule for Groton Area Elementary: KG and 1st – 11:00-11:25 2nd and 3rd – 11:25-1150 4th and 5th – 11:50-12:15.

The Scholastic Book Fair is almost here! Thursday, September 29th from 1:30-8:00pm in the Groton Elementary Library. If you can't make it, you can order online from September 29th- October 12th.
https://www.scholastic.com/bf/grotonareaelementaryschool
It's Book Fair Time! Visit our school's homepage to get the latest Book Fair news, shop our Online Fair, and more!
www.scholastic.com
Books make GREAT gifts!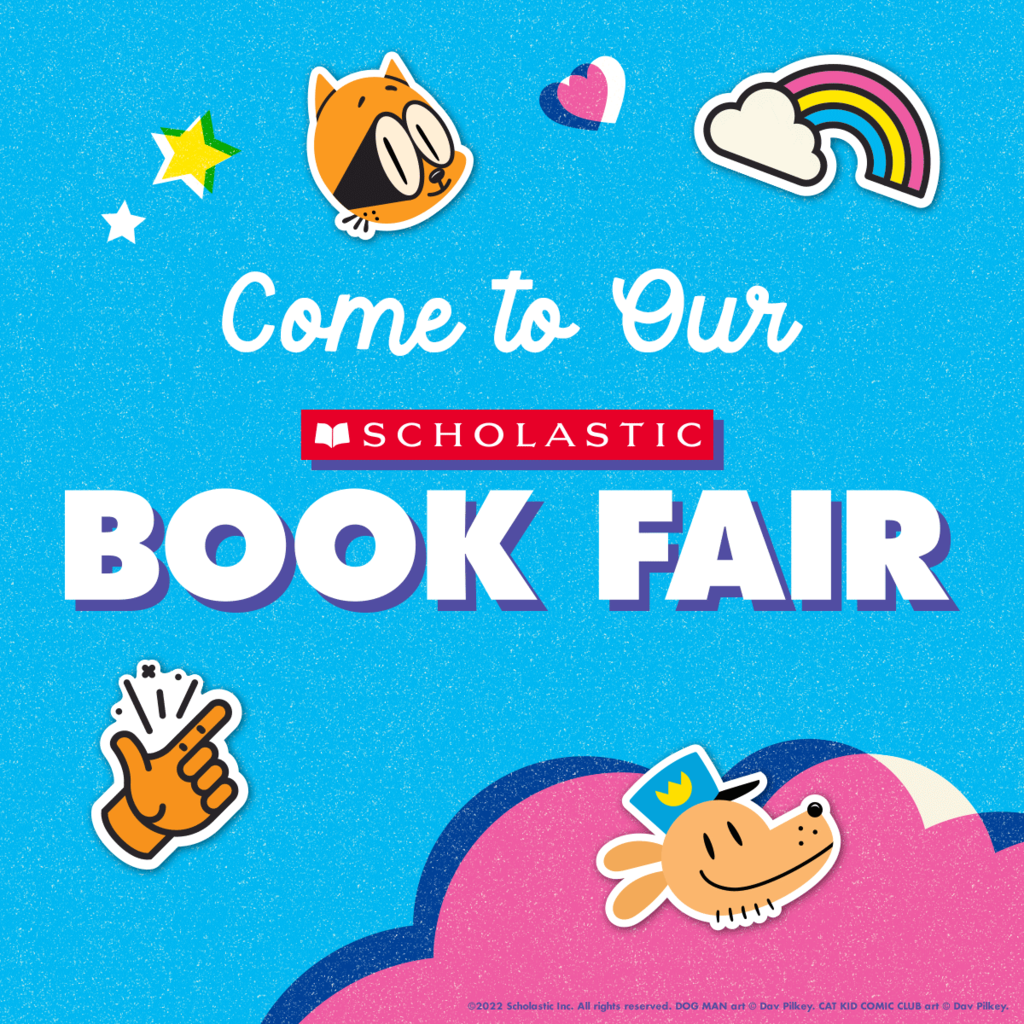 Preschool Developmental Screening is for children ages 3-4 who reside in the Groton Area School District. The child needs to be 3 years of age before the screening date/day. This screening is not required to enter Kindergarten. The screening consists of adaptive, personal/social, communicating/speaking, motor, and concepts skills. If you believe your child has difficulties in any of these areas please contact the school. If your child is already receiving services or enrolled at Groton Elementary School they will not need to be screened. If your child has already been screened but you have concerns please contact the elementary school. If you are new to the district and have a child under the age of 5, we also ask you to contact the elementary school. Screenings will be held on Friday, September 30 8:00-3:30. Information will be sent to families who have already been identified. Please contact Heidi Krueger at 605-397-2317 to schedule a screening time.

Mrs. Hendrickson and Mrs. Lone's 5th grade students had an awesome time at the James Valley Threshing Show today. A huge thank you to the community of Andover and all of the volunteers who helped make this event possible. See you in 2023!!!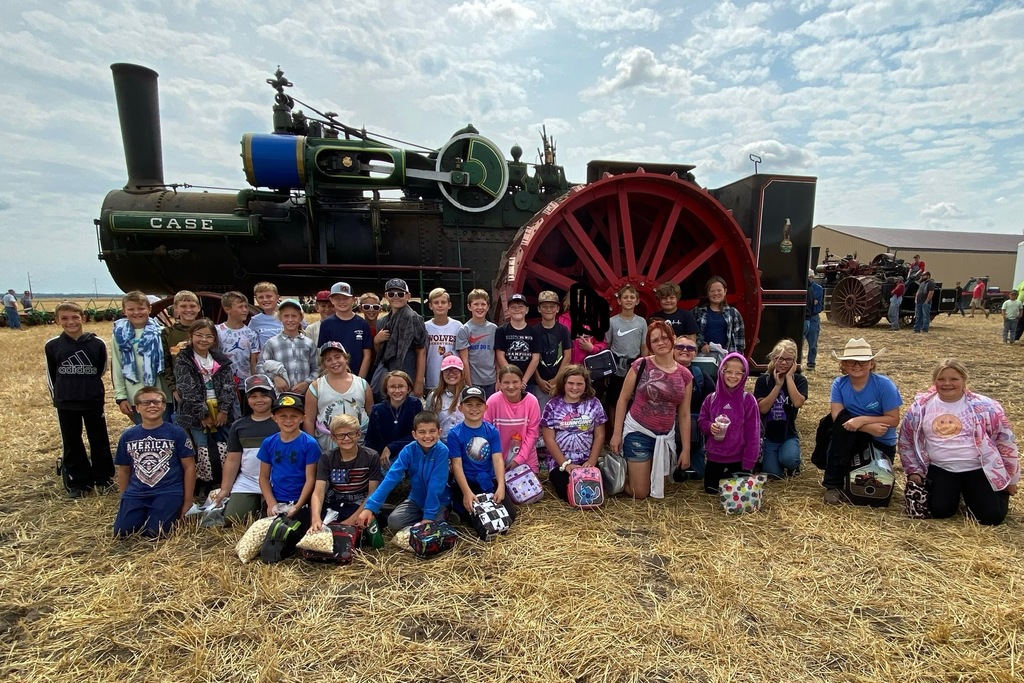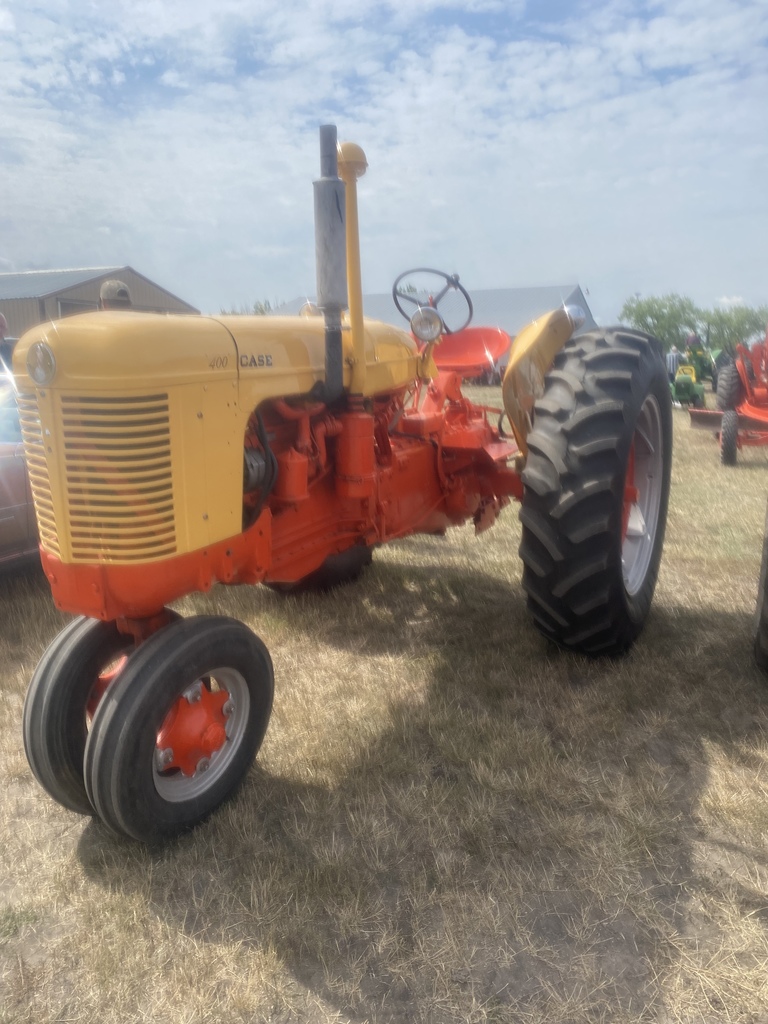 Groton Area Elementary School officially kicked off the 2022-2023 school year today. We are all extremely excited to have students back in the building.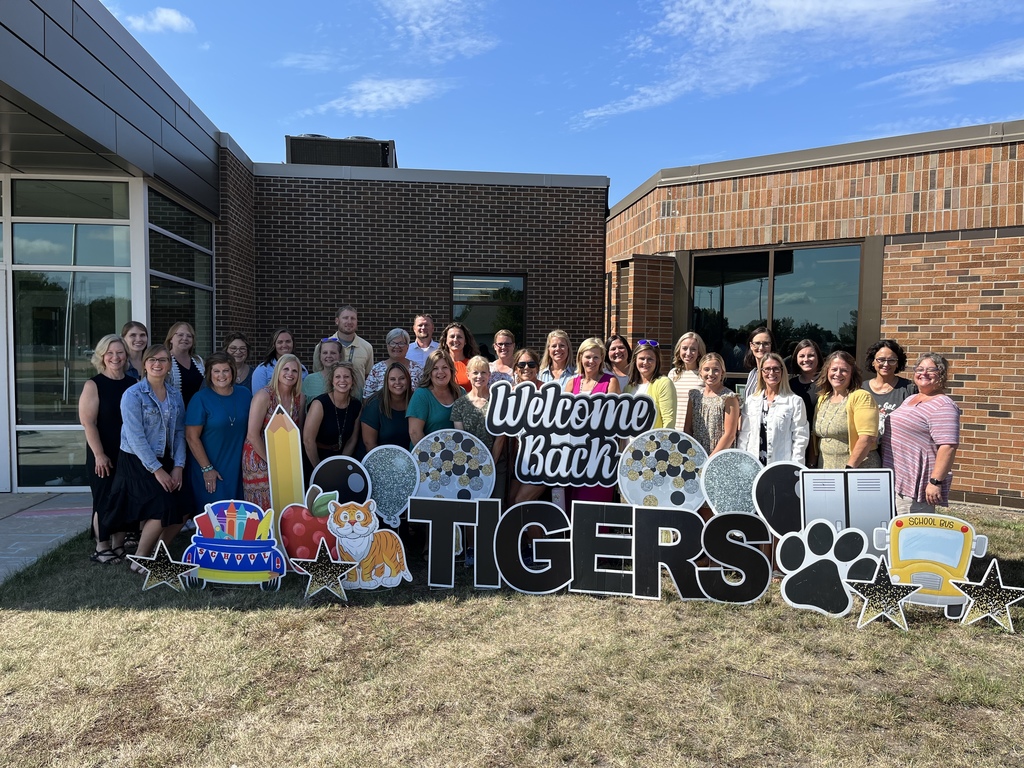 Attention Junior Kindergarten Students and Parents. There will be NO JK classes on Wednesday, August 24. Mrs. Ashley Brudvig will be holding an open house/meeting from 12:15-3:00. Letters will be sent out within the next day or two. If you have any questions please feel free to contact the school. Thank you!!

Thank you to all students who attended the Summer Library Storytimes. We enjoyed a weekly theme and activity and heard some great stories! Each week students signed up to win prizes and the following students were drawn from all names submitted each week. Prizes can be picked up in the Library when school starts. Congratulations to all the winners over the summer and keep on reading! Mrs. Groeblinghoff Prize Winners- Chloe Witchey Charlie Jacobsen Brielle Dunbar Jaeden Morehouse Ian Neu Zoey Ewalt Hazel Neu Sophia Gilchrist Taylor Fliehs Laycen Weig Lincoln Heilman Calvin Locken Avery Huber Jernie Weig Logan Osterman Nori Hinman Ellie Lassle Amelia Ewalt

Groton Area Tigers Boys Golf begins on Monday, August 8. Boys golfers in grades 7-12 should meet for the first practice at the Olive Grove Golf Course Clubhouse at 1:00 PM. Go Tigers!

There will be no summer library at Groton Area Elementary School on Tuesday, July 19.

Reminder tomorrow is the first day of the Groton summer strength and conditioning program. 11th and 12th graders report to the weight room at 7 AM, 10th and 9th graders report to the weight room at 8 AM and 7th and 8th graders report to the weight room at 9 AM. Each session will be one hour. Tomorrow is an instructional day only. Please make sure that you wear tennis shoes to the weight room. No money is required tomorrow he will pick up a waiver build out over the weekend and return it on Monday with the fee of $100 to join the program. If you have any questions please contact Coach Dolan

if you have any questions contact Coach Dolan at 605 824 4161. Special thanks to Justin Hanson for the flyer.