Due to the road conditions and ongoing Winter Storm Warning, there will be no school at Groton Area on Wednesday, December 14, 2022.

Due to the incoming winter storm, there will be no school at Groton Area on Tuesday, December 13, 2022. Stay safe, everyone!

Due to the changing weather and road conditions tonight's school board meeting will be a hybrid meeting - in person at the GHS Library Conference Room and online via Zoom here:
https://sdk12.zoom.us/j/96824387229

Happy Monday! This might be a tough one. Mrs. Smith might give it away with her jacket.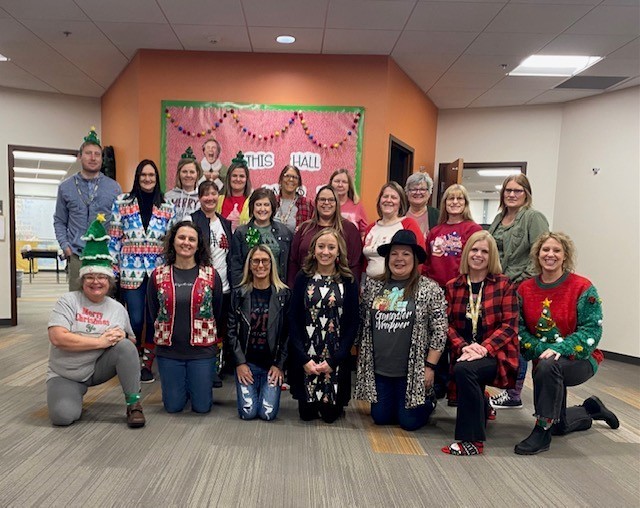 Due to the weather forecast Wrestling scheduled at Madison and Webster tonight has been canceled.

Tonight's junior high girls basketball game at Warner has been canceled, due to weather forecast.

Might need to listen closely to figure this one out! Happy Friday Tiger Nation!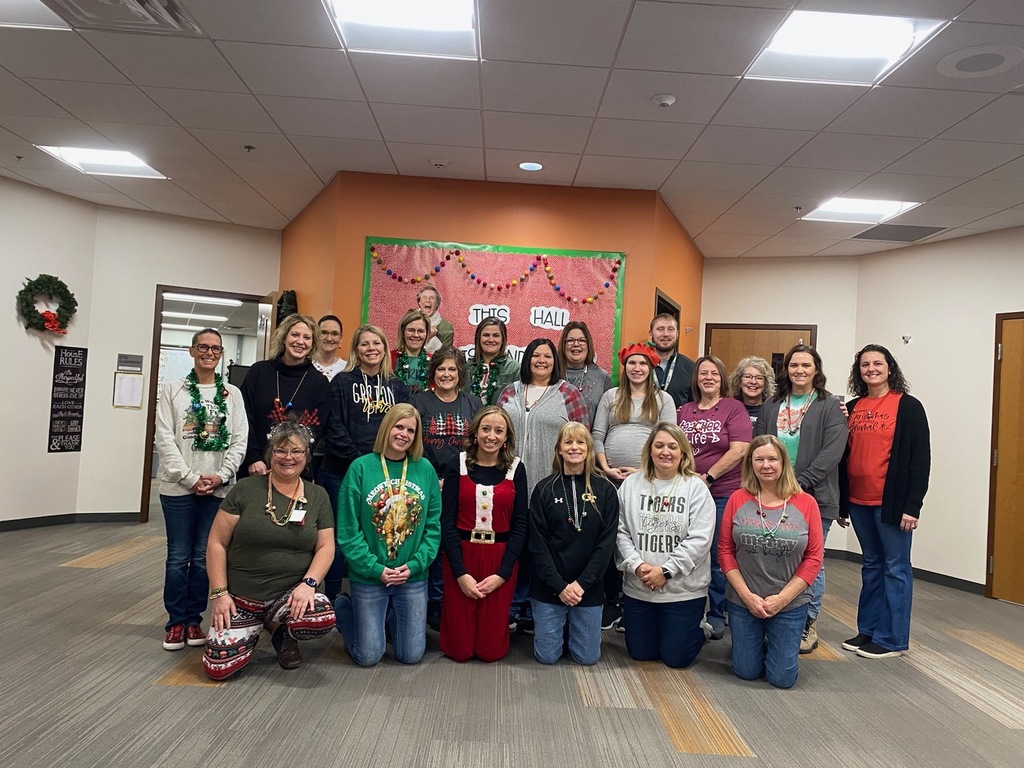 The Snapper Report Hello Groton Area! Welcome to The Snapper Report! This week's report is brought to you by Jaycie Lier! Snapper's weigh in for December 8, 2022, was 45.77 grams. Snapper has had quite the amount of growth this week! Snapper has grown 7.48 grams more since last week! Snapper tends to spend a lot of time inside the rock cave in his tank. Snapper's main diet is ReptoMin floating food sticks and mealworms. However, Snapper is starting to grow out of eating mealworms. Speaking of diets Snapper's species, the common snapping turtle, is known for having a wide range of prey as a young turtle but having a small range as an adult. Right now, in Chemistry I we are learning about ionic compounds and their formulas. To learn more about Snapper and his progress check back next week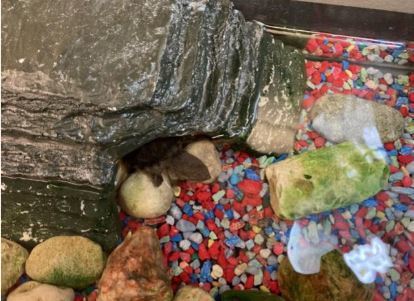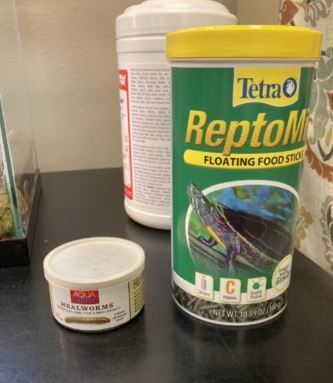 Baby....It was Cold Outside yesterday! Teachers wore flannels to stay warm. Can you guess what today is???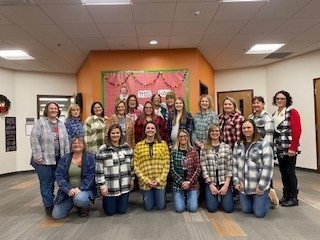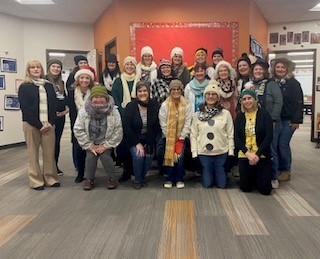 Staff members are celebrating the 12 Days of Christmas at Groton Area Elementary. Day 12: "Blue Christmas"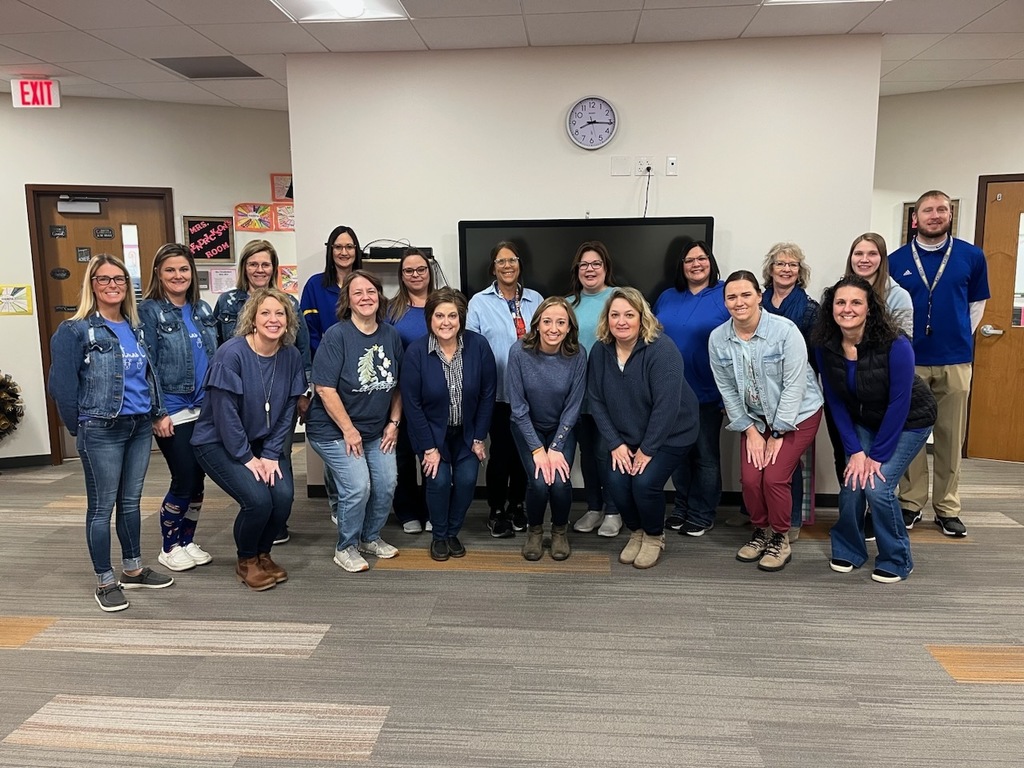 "At the beginning of the school year, the Elementary Student Council brainstormed ways they could serve students and staff this semester. One of their ideas was to help the kitchen staff serve lunch, do dishes, and wash tables for a day. So, on November 22, that's what they did! The student council did a great job helping and are hoping to do it again soon."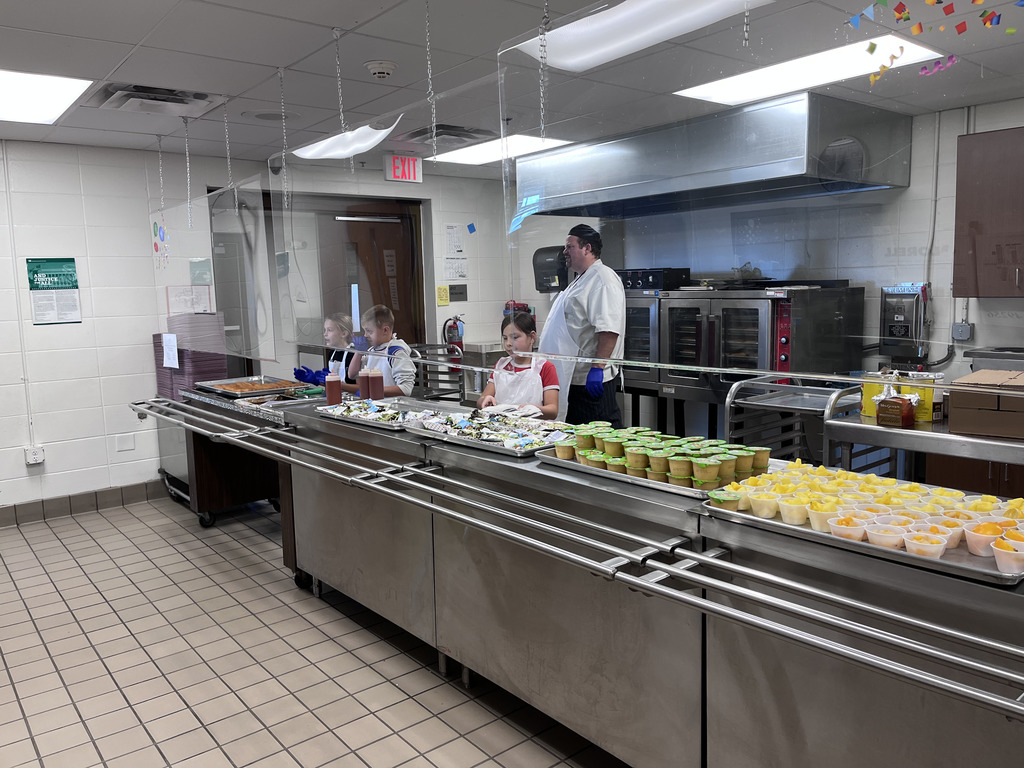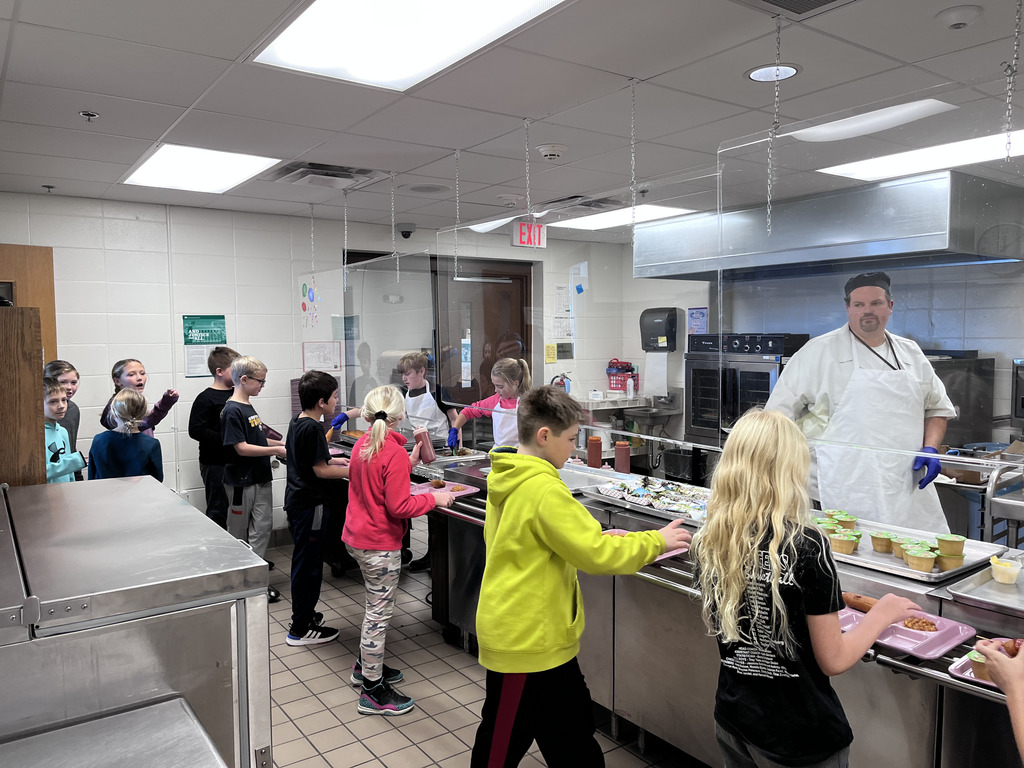 Please help us take care of one of our own! If this young man can't put a smile on your face...no one can!!!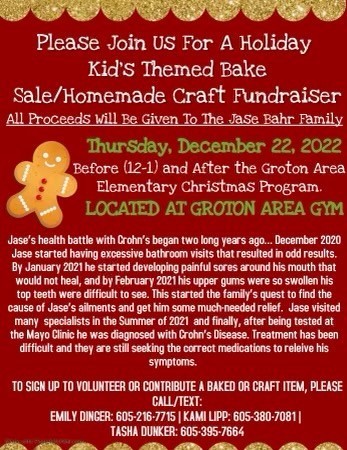 Welcome to The Snapper Report! This week's report is brought to you by Blake Pauli. Snappers weigh in for 11/30/22 was 38.29 grams. For the past week Snapper has grown 7.58 grams, his largest growth so far in a week. Snapper's tank consists of many rocks on the bottom and a rock cave in the corner. He has started to come out of his rock cave that he used to hide in and is becoming more used to people. Snapping turtles generally can live for up to 40 years and can be up to 150 pounds when they get older. In chemistry right now we are studying ions and how elements can gain and lose them.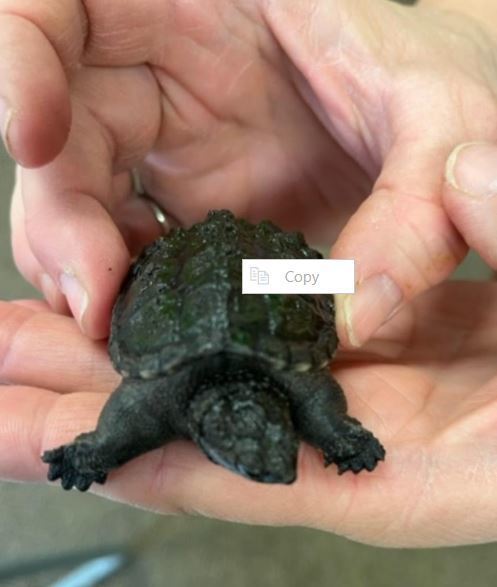 Welcome to The Snapper Report! This week's report is brought to you by Faith Traphagen. Snapper's weigh in for November 21st was 30.7 g. For the past week, Snapper has grown 1.25 g. Snapper is a common snapping turtle whose diet consists of mostly plants and insects. Did you know that these turtles have very powerful jaws with an average bite force of 209 N? Snapper is also very well taken care of as our classroom pet. Each day, we walk into the classroom, and everyone huddles around the turtle's tank to see if the turtle has any noticeable changes. Currently in our Chemistry I class, we are learning about the periodic table trends and how the properties of elements are arranged.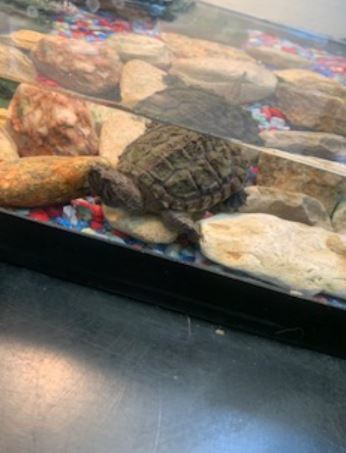 Due to the weather and road conditions, the Groton Area School District will be closed on Friday, November 11, 2022.

Due to the weather conditions, the Groton Area School District will be closed on Thursday, November 10, 2022. The Veteran's Day activities scheduled for Friday, November 11, including the Veterans Breakfast and the Veterans Day program will be postponed to Monday, November 14. A decision about classes for Friday will be made at a later time.

Last Thursday we celebrated Tommy Pigor's 60th birthday. Happy Birthday Tommy and thank you for everything you do for our school!!!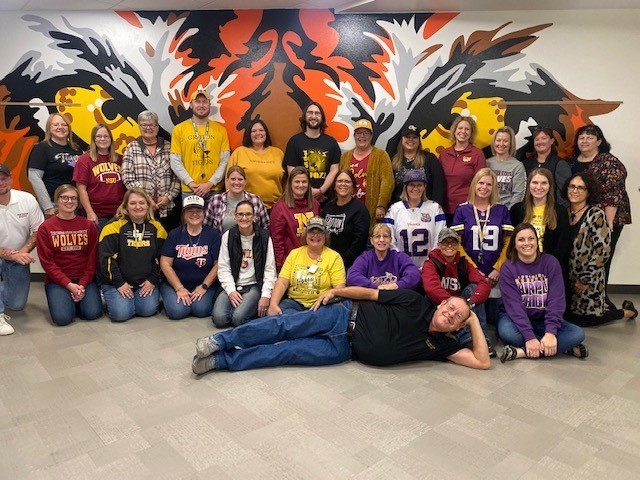 Just a friendly reminder for elementary students and families. Tomorrow, Friday, October 7, we will be attending the Marching Band Festival on main street in Groton. The festival begins at 10:00 AM and the current forecast is saying it will be 37 degrees. Please send your children with appropriate cold weather gear. Thank you very much!!!

I had a great time giving a tour to the class of 1982 at the elementary school today. Thank you so much for coming over!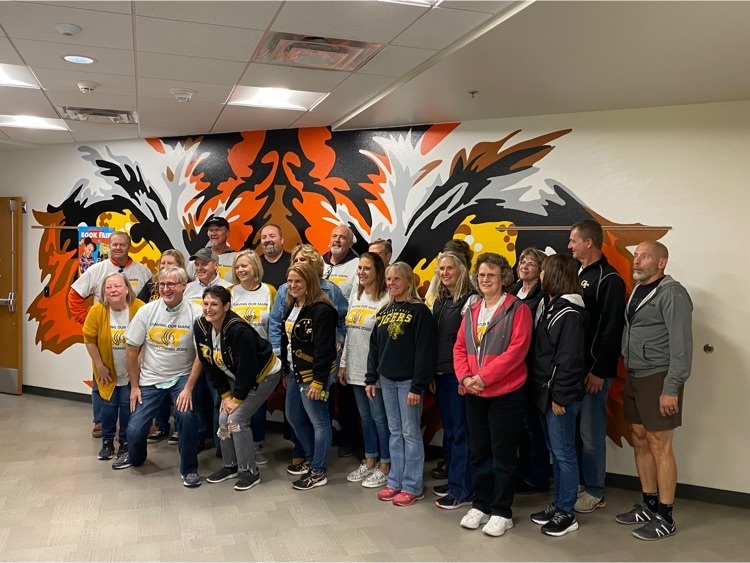 Today's Homecoming Lunch Schedule for Groton Area Elementary: KG and 1st – 11:00-11:25 2nd and 3rd – 11:25-1150 4th and 5th – 11:50-12:15.