First showing of the all-school play, Clue, tonight at 7:00pm. If you can't make it tonight, there is a second performance on Saturday at 3:00pm.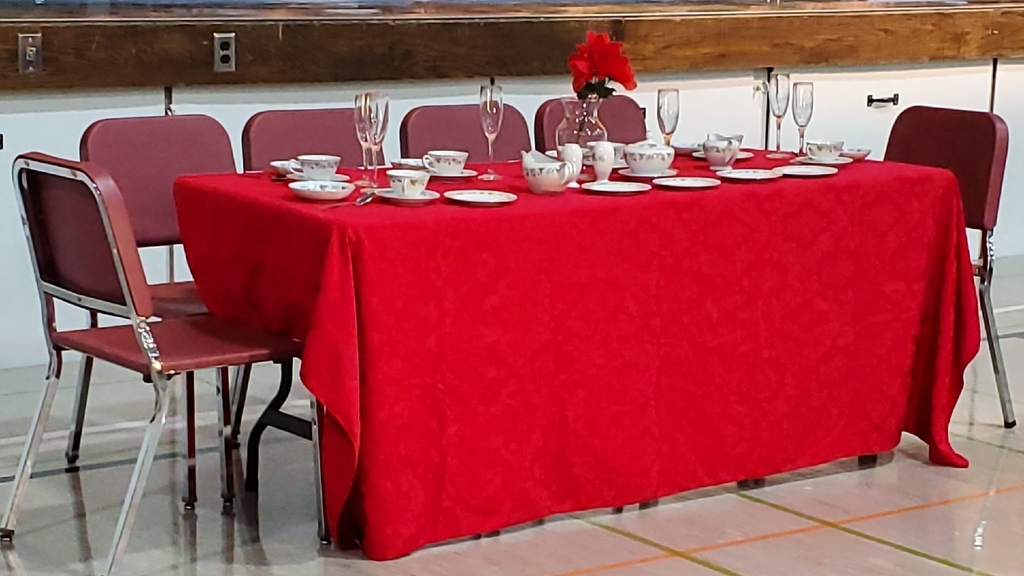 To order State Volleyball T-Shirts please text or call Samantha Weber at 605 380 6587. Shirts are $15 (add $2 for 2XL -4XL). Orders must be in by 10 AM Thursday. They will be available for pick up on Tuesday Nov. 19. Make checks payable to Groton Area Schools.

There will be no school in Groton on Thursday, November 21 or Friday, November 22 to allow the students and staff to attend the State A Volleyball Tournament in Rapid City. Keep it rolling, Tigers.

State Tournament Qualifiers!!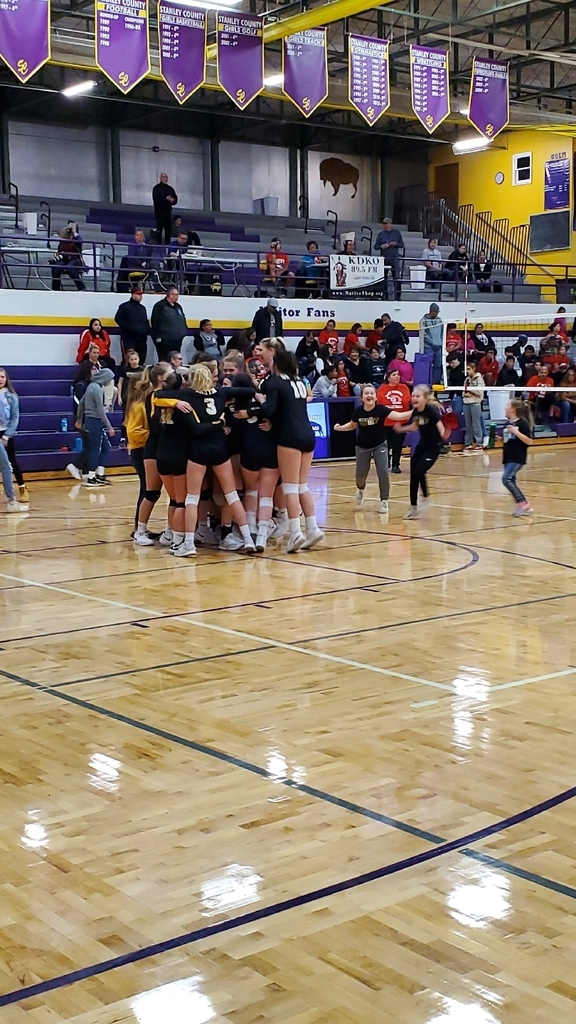 The Groton Area School District is accepting applications for the position of custodian. This position is 8.0 hours/day for 260 days/year (year-round). The position includes a full benefits package. See
www.grotonarea.com
for more information on how to apply.

Reminders for Monday: Veterans Day breakfast at the elementary from 7:30-8:30 AM for all veterans. Program at GHS Arena beginning at 2:00 PM. The public is invited and encouraged to attend. Students will be dismissed from HS following the program.

The brackets have been released. Groton Area vs. Pine Ridge at 6:00 PM CST on Tuesday, November 12 at Fort Pierre's Parkview Gym. Go Tigers!

They've done it again! Groton Area VB advances to the SoDak 16 and will take on Pine Ridge on Tuesday, November 12 for a chance to advance to the State A Tournament. Time and location of the game will be determined by the SDHSAA and announced as soon as it becomes finalized.

Your Groton Area Tigers have advanced to the 2nd Round of the Region 1A VB Tournament defeating Sisseton. They will play Milbank at 7:00 PM on Thursday, 11/7/2019 at Groton. Go Tigers!

Mrs. Jodi Schwan will be offering a practice ACT test on the morning of December 4. If you are interested in signing up for the practice ACT test, please contact Mrs. Schwan at
jodi.schwan@k12.sd.us
.

MS/HS Fall Family Night has begun. We will be here from 5 to 7. Come check it out for yourself.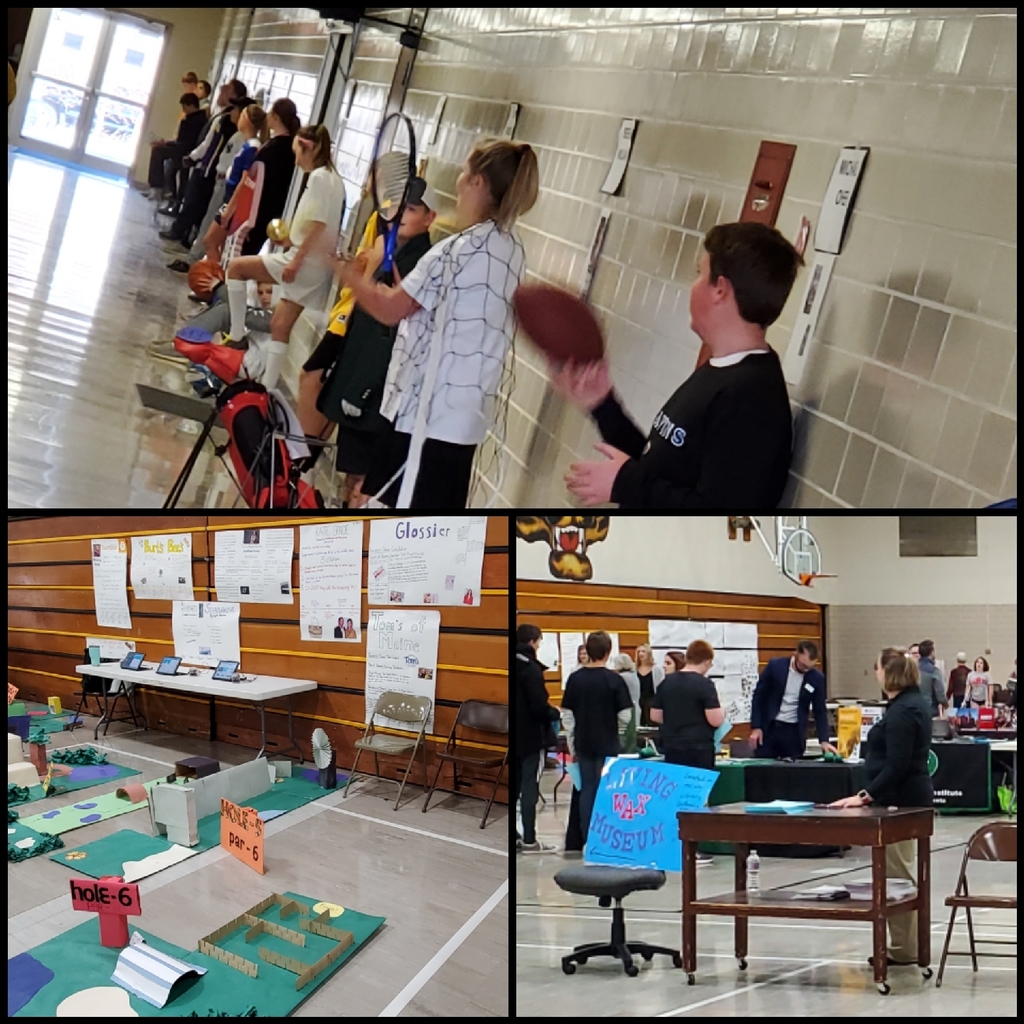 First and second graders at Groton area Elementary school teaming up to create their pumpkin throwing catapults!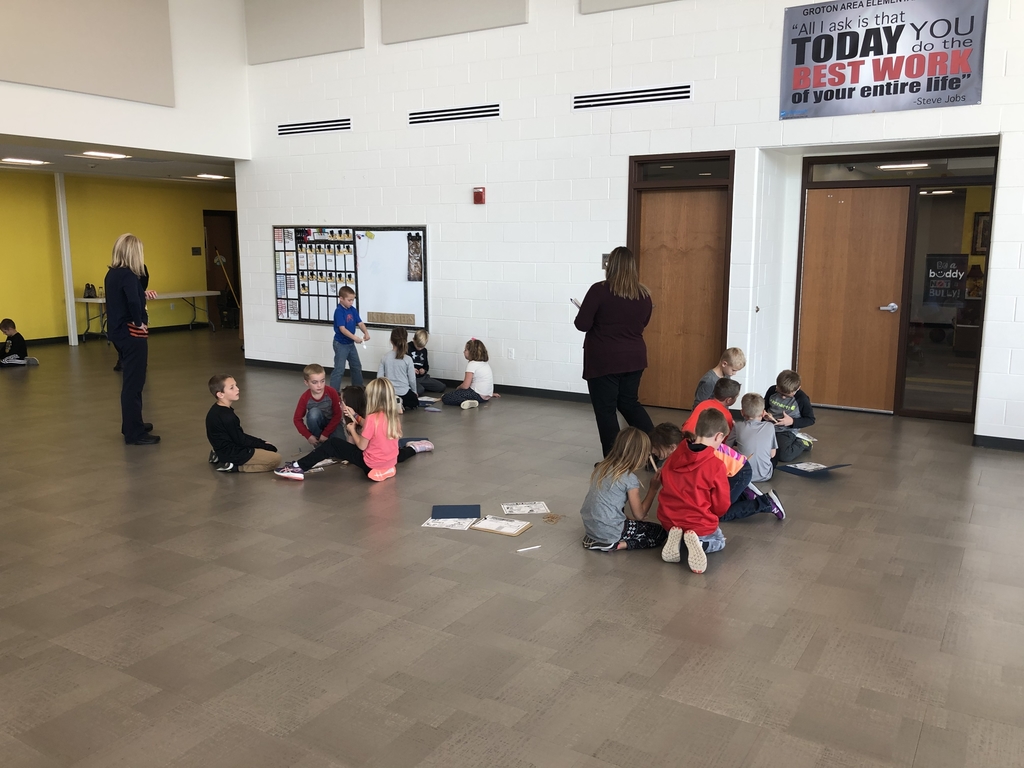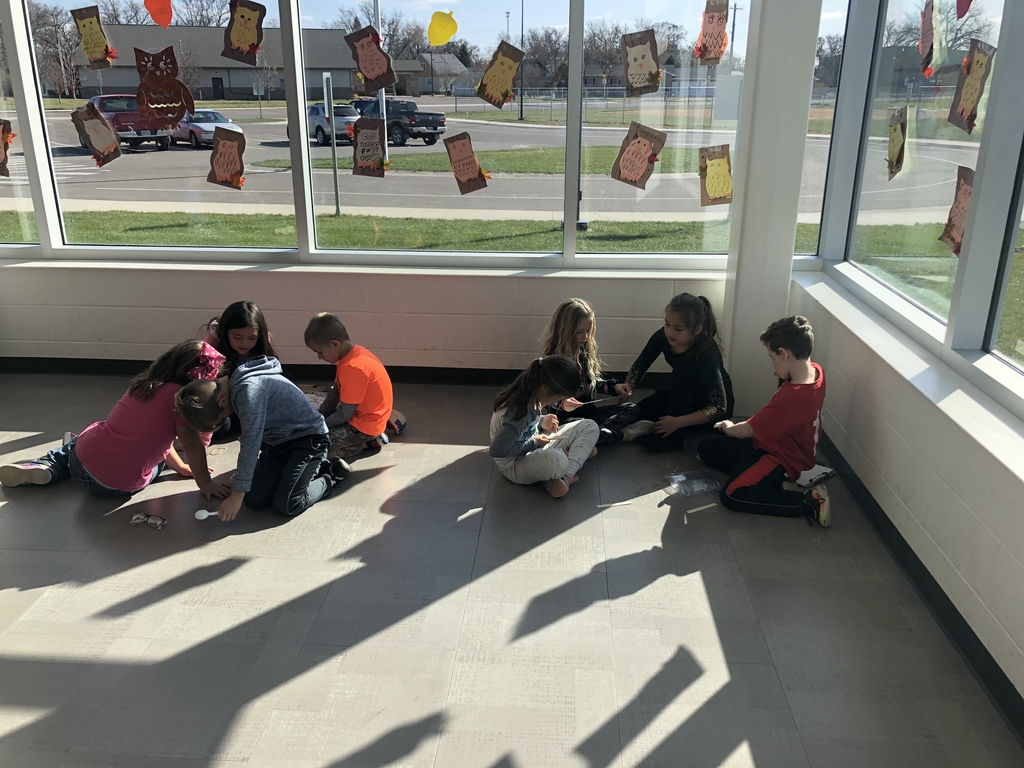 Congratulations to Senior Austin Jones for being selected to the SDHSSCA All-State Soccer Team.

Congratulations to our Groton Area Tiger Volleyball team for winning the NEC regular season championship with a perfect 10-0 record! Great job ladies!!!!

Due to illness and injuries tomorrow's volleyball match schedule vs. Deuel will be "C" team at 5 PM, JV at 6 PM, and varsity will follow.

Our coffee and snacks are here!! Please pick up your fundraiser items in the commons area!!! Thank you!!!

Join us tonight as we take on the Northwestern Wildcats in high school volleyball at the annual breast cancer awareness event. 7th/C matches begin at 5:00, followed by the 8th/JV matches. The varsity match will begin at approximately 7:00PM. Help us support cancer research.

There will be a free-will fundraising effort at the Groton Area vs. Webster Area football playoff on Thursday, October 24 to support Britton-Hecla student-athlete Trevor Zuehlke as he recovers from an injury sustained last week during a football game. You can learn about Trevor's story here:
http://bit.ly/TZuehlkeCB
. Bring a little extra cash, if you can, as we support our neighbors.

MS/HS Special Education Paraprofessional. The Groton Area School District is accepting applications for the position of paraprofessional to work with students with disabilities in the Middle and High School. This position is 7.0 hours/day, follows the school calendar, and includes great benefits. Applicants should completed and submit the Auxiliary Staff Application Form -
http://bit.ly/GTAuxApp

Groton Area will travel to Webster on Thursday, October 24 to take on Webster Area in the opening round of the SDHSAA Class 11B Football Playoffs. Kickoff is scheduled for 7:00 PM. Admission to the game is $7.00 for adults, $5.00 for students. Let's go, Tigers!!