Mitchell, SD – The South Dakota Music Education Association will present the SD Middle School All-State Band on March 5, 2022 at the Mitchell Performing Arts Center at 3:00 PM. This concert will feature over 200 6th-8th graders from across the state performing in two bands under the direction of Rebecca Warren and Dale Fiedler.
Groton Area is proud to have Carlee Johnson, Jayden Schwan, and Elizabeth Cole participating this year.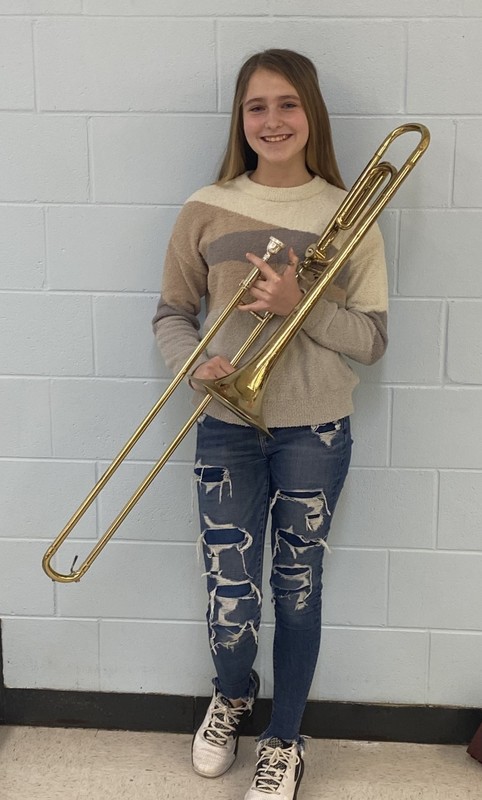 Elizabeth Cole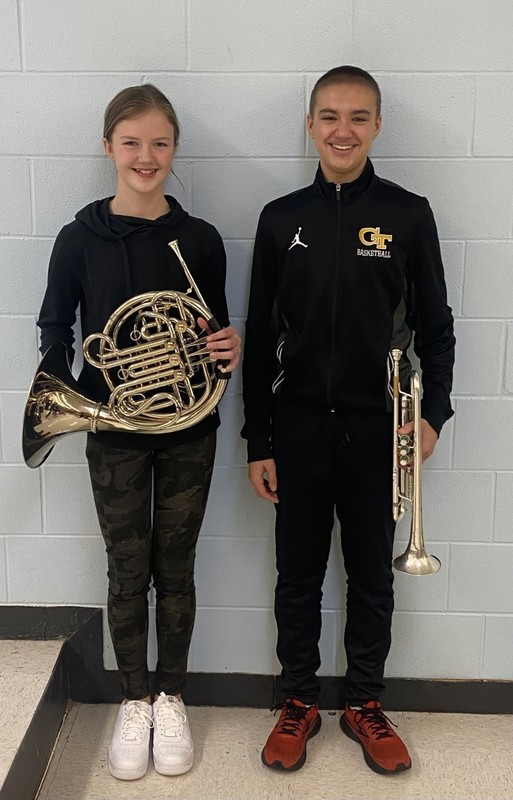 Carlee Johnson and Jayden Schwan
There is a $5.00 admission fee for the concert, tickets will be available for purchase at the door the afternoon of the concert. Students 18 and under are free.
The mission of the National Association for Music Education is to advance music education by promoting the understanding and making of music by all. SDMEA is a state affiliate of the National Association for Music Education. With over 400 members, SDMEA is the largest association of instructional musicians in the state catering to the needs of band, choral, general music and orchestral teachers.