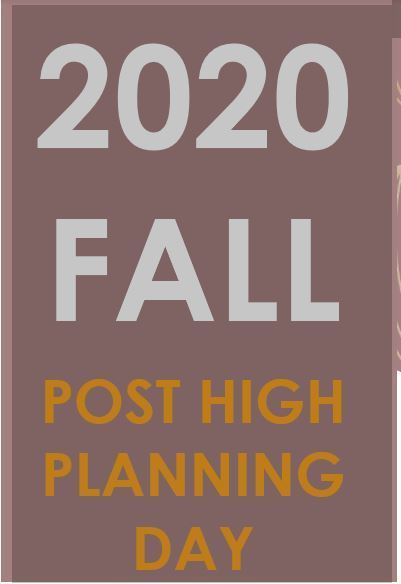 Post High Planning Day- Juniors
Mrs. Sombke
Saturday, September 19, 2020
2020 Fall

Post High Planning Day

Every year the Council of College Admissions of South Dakota hosts a Planning Day in the fall.

The Juniors will participate in the online program during their English class on September 29th. During this time students will be able to virtually visit a College, University, or Technical School in South Dakota. They will be able to watch videos, explore programs, and chat with Institution Representatives.

Parents and Guardians are invited to participate as well, with a separate date and time on September 24th from 6pm-9pm If you are interested please email Mrs. Schwan at jodi.schwan@k12.sd.us to receive more information.