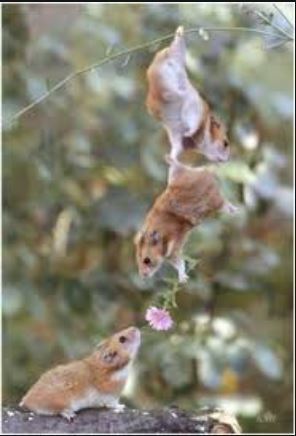 Moving Forward Together!
Mrs. Sombke
Friday, September 18, 2020
Hello and Happy end of Week #4 Everyone!
This week on Monday September 14th, we marked the first midterm of the year for 1st quarter; we are officially half-way through the 1st quarter!
Homecoming is right around the corner, beginning next week on Monday September 21-25. Please review the following schedule to learn more about Groton Area Homecoming 2020:
Groton Area Homecoming Week 2020
September 21-25
Order of Events:
Please read below for guidance regarding COVID19 recommendations:
Please plan to practice social distancing during all Homecoming activities. Wearing a mask is recommended and encouraged, especially during any of the indoor Homecoming events
Here's a reminder of the important, practical steps that we can all take to mitigate the risk of spreading the virus:
Wash your hands frequently for 20 seconds with soap and warm water.
Stay home when you're sick.
Avoid close contact with people – practice physical or social distancing.
Wear a mask when you're in public spaces.
Cover coughs and sneezes with a tissue or the inside of your elbow.
Clean and disinfect frequently touched surfaces daily.
Monitor your health.
Homecoming theme is: ALL AROUND THE WORLD (COUNTRIES)
Dress-up Days for MS/HS Building:
Monday- September 21: PJ Day
Tuesday- September 22: Country Day
Wednesday- September 23: Duo Day (Examples are Salt and Pepper, or Mustard and Ketchup)
Thursday-September 24: Class Colors
Friday-September 25: Spirit Day
Class Colors for MS/HS: (For Thursday September 24)
Seniors: Black
Juniors: White
Sophomores: Grey
Freshmen: Gold
8th Grade: Purple
7th Grade: Blue
6th Grade: Red
Staff/Teachers: Pink
Prizes will be awarded for best costumes of the day, chosen by MS/HS English Teachers, Mrs. Gonsoir, and Mrs. Madsen
Coronation will be held in the old GHS gym on Monday, September 21st from 7:30-8:30pm
The burning of the "G" will be at the Football Field, directly after the crowning of the new Groton Area King and Queen
The FFA will be serving a meal during the Football Game on Friday Night (Additional Post to follow soon with more information!)
Parade Marshalls for Homecoming 2020-2021 School Year:
Mr. and Mrs. Tom and Barb Paepke
Royalty Candidates for the 2020-2021 School Year:
Alexis Hanten Trey Gengerke
Regan Leicht Lee Iverson
Tanae Lipp Chandler Larson
Erin Unzen Alex Morris
Grace Wambach Tristan Traphagen
Homecoming Parade: The parade will be held on Friday, September 25th, starting at 1:00pm, following the traditional main street Homecoming route, with this year's Parade Marshalls, Mr. and Mrs. Paepke, leading the parade.
Football Game: The Homecoming Football Game will be held on Friday, September 25th, starting at 7:00pm
Elementary School Dress Up Days:
Monday, September 21: Pajama Day
Tuesday, September 22: Jersey Day
Wednesday, September 23: Wacky Hair/Wacky Hat Day
Thursday, September 24: Throwback Day
Friday, September 25: Spirit Day
Happy Homecoming 2020 Everyone!
Dates to Know:
October 1- Last day to choose Remote Learning for the 2nd quarter
October 9- Staff Inservice No School
October 14- PSAT test: all juniors please see Mrs. Schwan to sign up or get more information
October 16- End of 1st quarter
October 22- ASVAB test: all juniors please see Mrs. Schwan to sign up or get more information
On the Sunny Side 😊Thank you for scrolling down and meeting me here to spend some time reading and reflecting on some of the great ways that people and even animals are working to make a difference in our world right now, such as:
😊 Mr. Hawkins and his students read about Armadillos this week, and learned some pretty amazing things about this interesting animal, such as:
-Nine-banded armadillos have four identical pups of the same gender in every litter, and the seven-banded armadillo has eight to 15 identical pups at one time.
- When startled or scared, these armadillos can jump four to five feet high.
- These little armored mammals are actually good swimmers when they need to be. They can also hold their breath for up to six minutes and are really skilled at walking underwater to cross streams.
-The nine-banded armadillo is the official state animal of Texas.
😊 Random Acts of Kindness can help you become healthier, along with improving your heart for self and others. Keep reading to learn more about the positive benefits of Kindness by going to: https://www.randomactsofkindness.org/the-science-of-kindness😊Here you'll read about a good kind of contagious and how everyone can learn how to be kinder at any age; there are even links to free "Random Acts of Kindness Resources"!
Keep Smiling Everyone! 😊