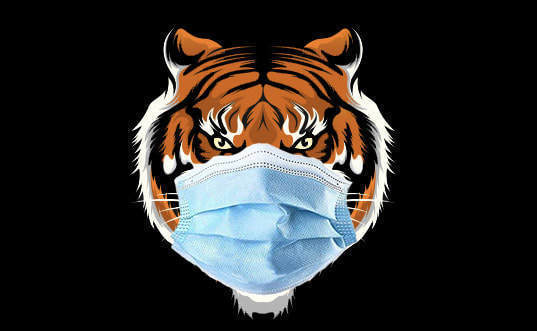 Face Coverings "Recommended" for Attendance at School Activities
Groton Area School District
Tuesday, September 08, 2020
The Groton Area School District is recommending that all patrons, including students, in attendance at school district sponsored events wear an appropriate face covering. Face coverings are more important when six foot physical distancing cannot be maintained. Wearing a face covering is one way we can protect one another from transfer of COVID-19.
Patrons should consider seating themselves 6 feet away from others in attendance and wash their hands frequently.
People with symptoms of COVID-19 need to stay home. Symptoms of COVID-19 are:
Fever or chills
Cough
Shortness of breath or difficulty breathing
Fatigue
Muscle or body aches
Headache
New loss of taste of smell
Sore throat
Congestion or runny nose
Nausea or vomiting
Diarrhea
Older adults and people who have severe underlying medical conditions like heart or lung disease or diabetes who may be at higher risk of developing more serious complications from COVID-19 illness should consider staying home.
Tonight's volleyball match with Webster is being live-streamed on GDILive.com.