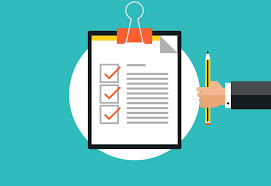 COVID-19 Survey
Groton Area School District
Tuesday, June 23, 2020
Greetings!
We hope that each of you is having a great start to your summer. We've been working at examining what education will look like in the fall of 2020 given that concerns around Coronavirus will be ongoing. To that end, a task force of thirteen individuals has been formed to review and discuss data and guidance documents to develop a plan unique for our schools.
The group will be looking at what mitigation measures can be put in place for nearly all aspects of our typical operations so that we can be as safe as possible while being able to provide our students with a top of the class education.
Individual perceptions of the impact of COVID-19 varies greatly from person to person. We are asking for your help as we inch closer to the start of the 2020-21 school year by completing the survey below. In order for us to get the clearest picture of our situation, we would like for each family to complete one survey for each student.
The survey is short and contains an opportunity for you to provide us with your suggestions. We want to do our very best to make health-conscious decisions in the interest of our community that will be supported. Your participation is voluntary, but would be very helpful. Thank you in advance for your time and response.
Stay well.
Joe Schwan Superintendent