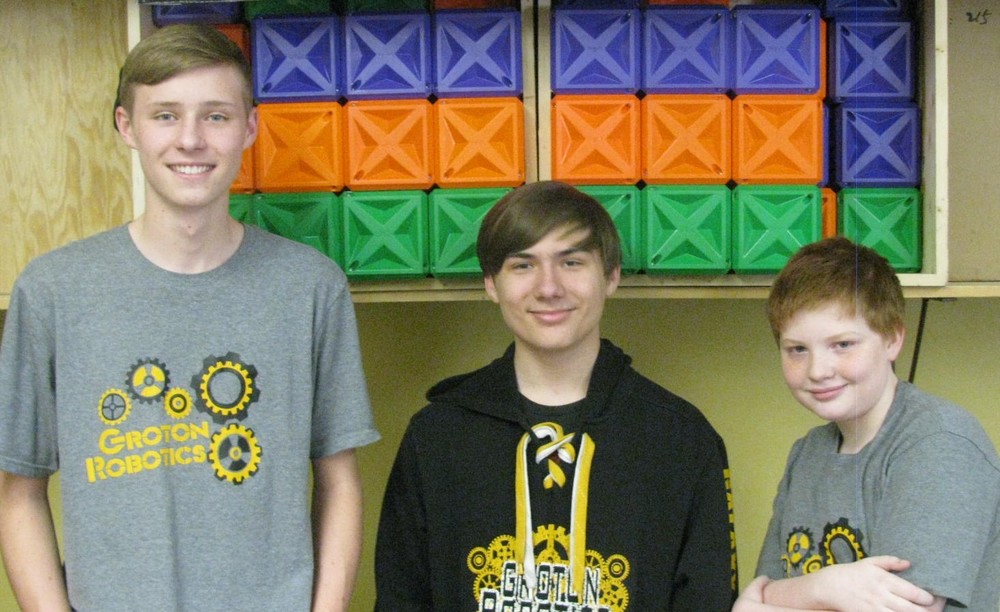 GT Robotics Travels to State Tournament
Jim Lane
Monday, March 02, 2020
Robotics Travels to State Tournament
Three of GT Robotics' five teams finished the qualifying matches ranked in the top half of the thirty teams that competed in the South Dakota State VEX Robotics Championship in Mitchell Sat., Feb. 29. They were competing against teams from Sioux Falls, Mitchell, Menno, Box Elder, Lead-Deadwood, Spearfish, Harrisburg, Canton, Jefferson-North Sioux City, Vermillion and Eureka.
Galaxy (River Pardick, Jace Kroll, Isaac Higgins) was the top GT Robotics team during the qualifying matches with a record of three wins and two losses. When I congratulated them after the tourney, River gave the credit to Jace and also Garrett Schultz of G-Force, who had helped work on the robot during the week when River was sick and missed three days of school.
G.A.T. Wrenches (Noah Tullis, Adrian Knutson, Corbin Reich) and Gear Heads (Ethan Clark, Jack Dinger, Axel Warrington) were our other two teams that finished in the top half. Both ended qualifying matches with a record of two wins, two losses and a tie.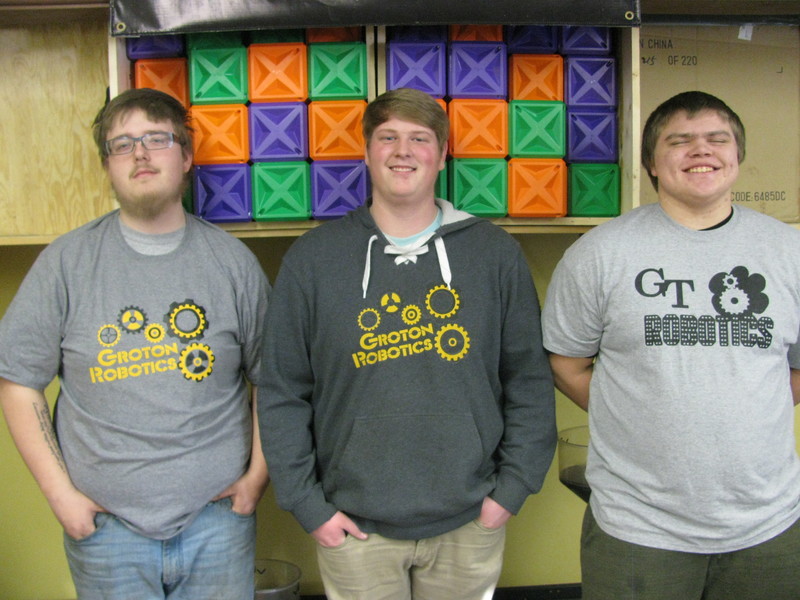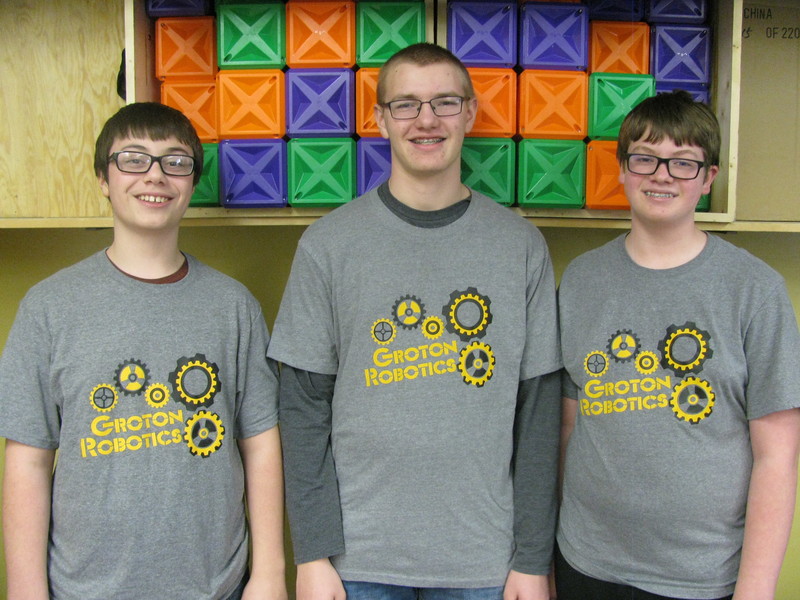 G-Force made a huge impression on the judges and the crowd each match when their robot expanded from an 18 inch cube to a robot over seven feet tall. This feat earned them the Judges Award. This expansion is really something to see if you get the opportunity, but stand back so you don't get slapped as the robot unfolds. During one match, this unfolding did not go as usual. I watched the crowd's reaction and heard their murmur's, "It didn't expand!" G-Force (Travis Townsend, Tannor McGanon, Dan Feist, Garrett Schultz) ended the qualifying matches with a record of two wins and three losses.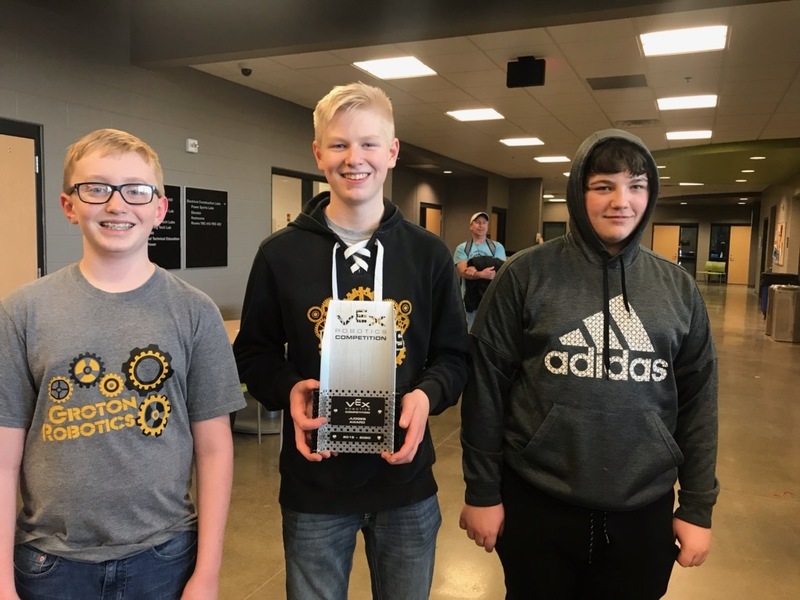 Geek Squad (Charlie Frost, James Brooks) finished the qualifying matches with a record of four losses and one tie.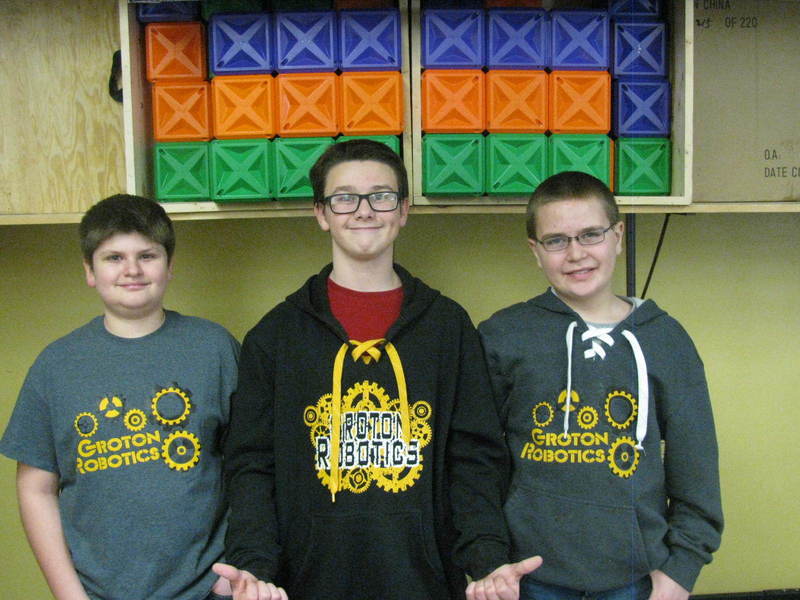 It was a busy day in the pits for GT Robotics teams. Each team was busy working on something. Autonomous programs that worked on the practice field did not work on the competition field. Cubes did not want to load like they had at home. Latches bent. So the robotists were constantly fixing, correcting, repairing, rebuilding, thinking and rethinking. Hey, doesn't that sound like a typical day at work for most of us? The robotists met the challenges and kept their chins up all day.
We have one team traveling to the CREATE U.S. Open Robotics Championship in Council Bluffs, Iowa April 2-4.
Jim Lane, GT Robotics