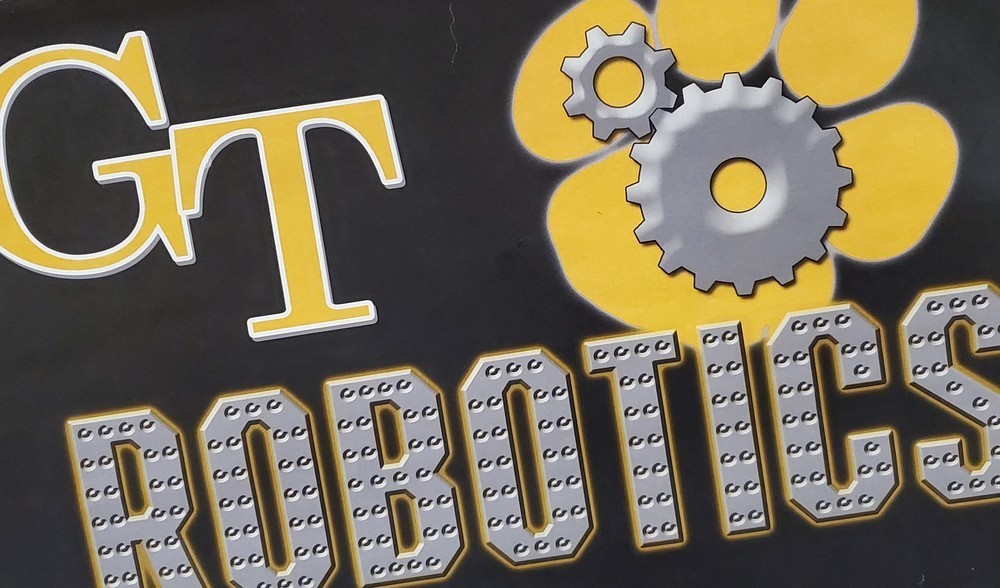 GT Robotics Hosts VEX Robotics Tournament
Jim Lane
Monday, January 27, 2020
GT Robotics teams did not have a good day at their own tournament on Saturday January 25th. None of our teams finished the qualifying matches ranked in the top half. Gear Heads (Ethan Clark, Jack Dinger, Axel Warrington) with their alliance partner from Box Elder was the only Groton team that made it to the semi-finals.
All of Groton's robotists will need to do some serious study about their robot design, function quality, match play strategy and driver skills before the next two tournaments.
Three GT Robotics teams end the qualifying matches with a record of four wins and five losses. Geek Squad (Nick Morris, Charlie Frost, James Brooks), Gear Heads and Galaxy (River Pardick, Jace Kroll, Isaac Higgins). G.A.T. Wrenches (Noah Tullis, Corbin Reich, Adrian Knutson) ended qualifying with a record of three wins and six losses. G-Force (Travis Townsend, Tannor McGannon, Dan Feist, Garrett Schultz) had a record of two wins and seven losses.
GT Robotics' next competition will be February 8th in Harrisburg.