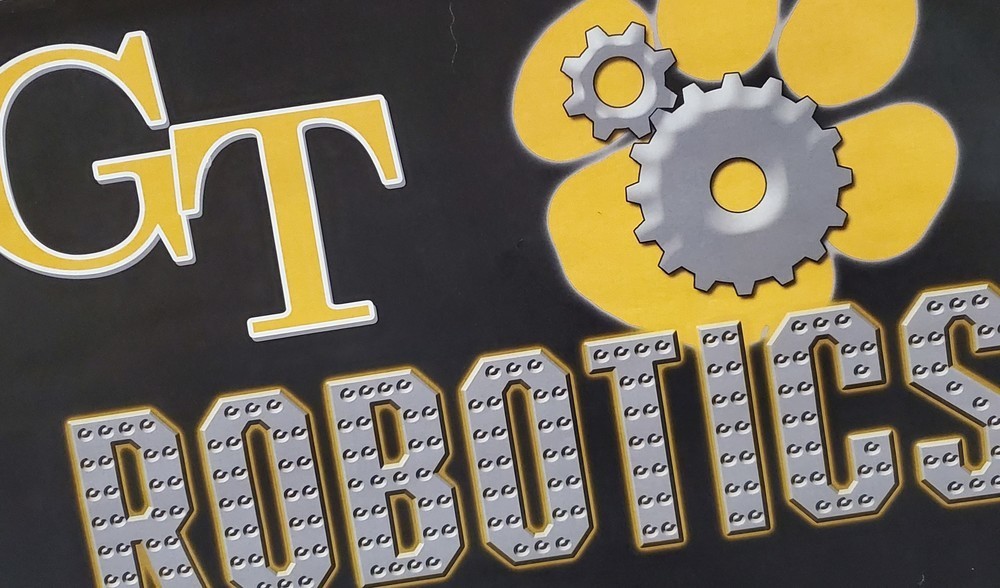 GT Robotics Travels to Canton for Tournament
Jim Lane
Tuesday, January 14, 2020
Groton's robotists traveled to Canton January 11 to compete against twenty-four of South Dakota's robotics teams.
Gear Heads (Ethan Clark, Jack Dinger, Axel Warrington) started the day on fire by winning their first four matches, then lost one and won their last qualifying match. At the end of qualifying matches they were in 5th place with a record of five wins and one loss. Then in the elimination rounds, kryptonite once again found its way into the gym and the team was eliminated in their first match. Gear Heads has struggled this year with good qualifying matches and then trouble in the elimination rounds. On this day, they lost their quarterfinals match to the alliance of G-Force/ G.A.T. Wrenches.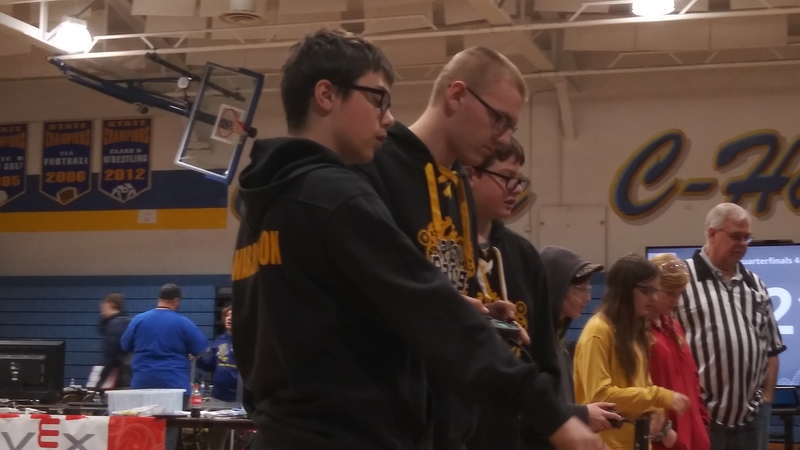 G-Force (Travis Townsend, Tannor McGannon, Dan Feist, Garrett Schultz) started their day by losing their first two matches due to a cube intake that did not function correctly. The team was able to make repairs and won their last four qualifying matches, ending the qualifying rounds with a record of four wins and two loses and in ninth place. In the elimination rounds all 24 teams participated. The bottom eight alliances battled to see which four would be allowed to compete in the quarterfinals against the top four alliances. G-Force and their alliance G.A.T. Wrenches (Noah Tullis, Corbin Reich, Adrian Knutson) won their first match to make it to the quarterfinals and then won the quarter-finals match. They lost their semi-finals match when their robot and their opponent's robot battled over the scoring of a cube in a tower and they both tipped over. The tipped robots blocked access to one of the scoring goals so their alliance partner G.A.T. Wrenches could not score.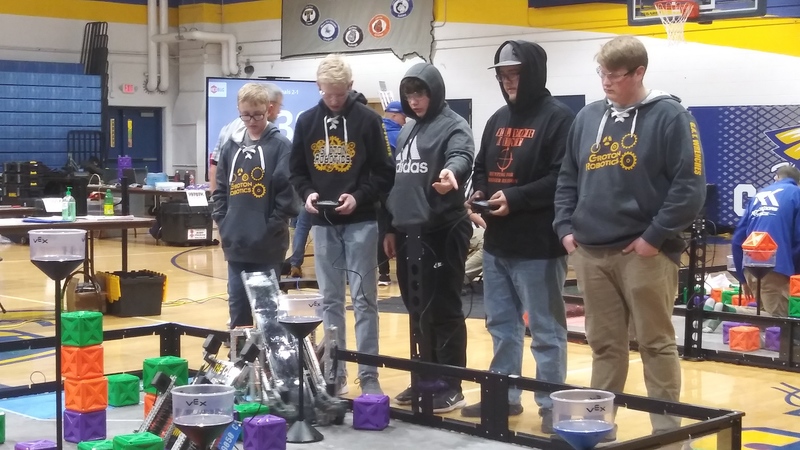 G.A.T. Wrenches ended the qualifying matches with a record of two wins and four losses. They struggled with mechanical problems on and off during the day, largely because they did not prepare for the match with enough driving practice and modifications they had to make during the tournament.
Galaxy (River Pardick, Jace Kroll, Isaac Higgins) ended the qualifying rounds with a record of two wins and four losses. Galaxy and their alliance partner from Eureka won their match to qualify for the quarterfinals where they lost by two points to the alliance from Sioux Falls and Mitchell who later defeated the G-Force/ G.A.T. Wrenches alliance.
Geek Quad had a struggled all day, ending the qualifying rounds with only one win. They made a design change, and it did not work out for them. Now, it is back to the drawing board. The two young men are not giving up.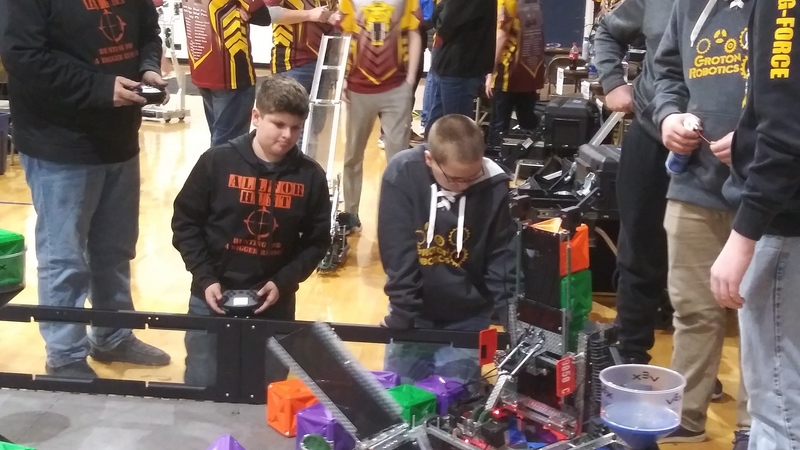 Jim Lane, Gt Robotics
GT Robotics' next competition will be Jan. 25 in Groton.