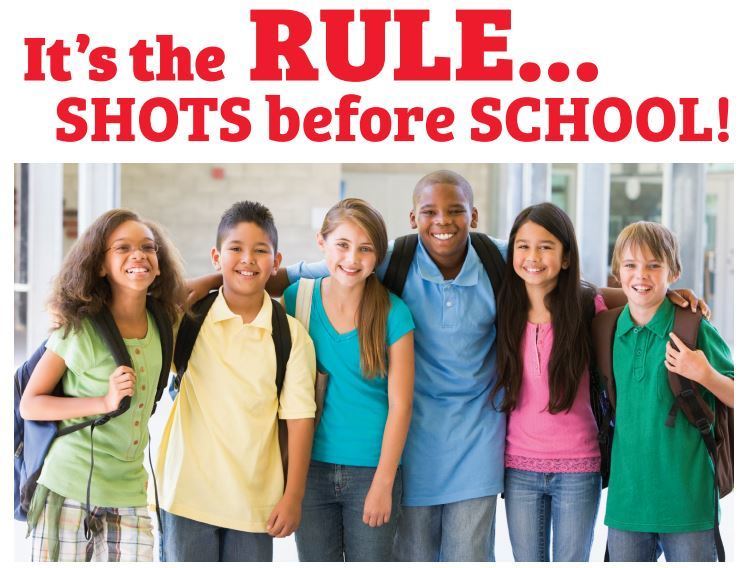 It's the Rule...Shots Before School!
Joe Schwan
Friday, July 19, 2019
South Dakota Codified Law requires specific immunizations for all students entering public school for the first time and, beginning with the 2016-2017 school year additional requirements are in place for students entering grade 6. Additional information is available from the South Dakota Department of Health.
Kindergarten Vaccination Requirements